Bedtime Questions For Kids Only $12.99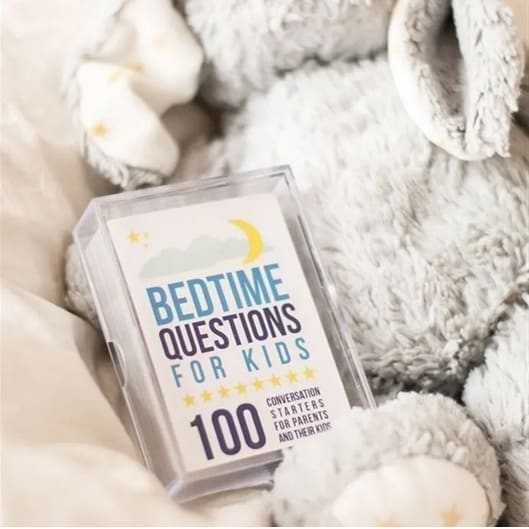 Jane.com has these Bedtime Questions For Kids for Only $12.99! The deck includes 100 open-ended questions that encourage meaningful conversations and a trusting relationship. As you peak inside their creative and inquisitive minds, these questions promote gratitude, kindness, positivity and higher self-esteem. The topics are geared towards ages 5-12, but younger or older siblings can certainly participate!
Some examples of questions are:
What is something you'd like to learn more about?
What are you most proud of yourself for?
What was your favorite thing that happened today? Least favorite?
If you did the grocery shopping, what would be on your list?
What would you do if a stranger approached you?
If you were famous, what would you want to be famous for?
Each deck of Bedtime Questions contains 50 double-sided cards stored in a crystal clear, durable slider box. These boxes are top-quality and will hold up through years of this fun new bedtime ritual.

More Deals You Might Like...