The Big One Solid 6-pack Washcloths $2.49 Shipped @ Kohl's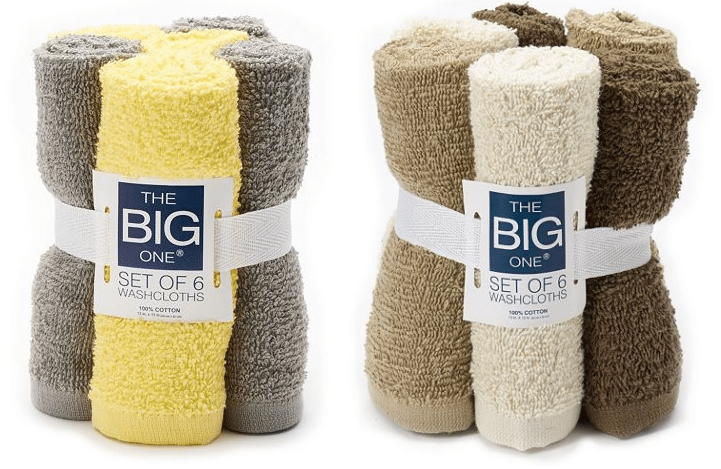 Kohl's has the The Big One® Solid 6-pack Washcloths marked down from $9.99 to $3.99. Kohl's cardholders can use code FROSTING30 to save 30% off and KCSHIP4FREE to get free shipping which drops the price of these to only $2.49 shipped – 40¢ per cloth!
If you don't have a Kohl's card you can use code CANDYCANE to save 15% off which drops the price to only $3.39. You should be able to pick these up at your local store for FREE too!
More Deals You Don't Want to Miss...