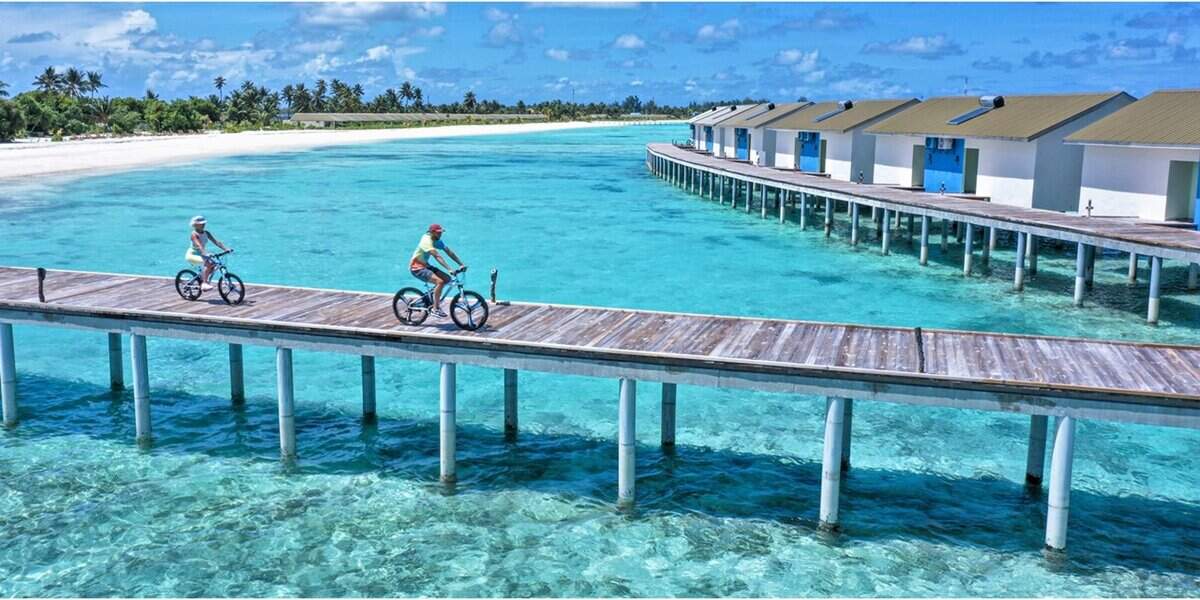 I am LOVING this MALDIVES VILLA deal!!
Situated on a private island, South Palm Resort Maldives via Travelzoo is offering a 7 night stay for 2 people starting from $699 for a beach villa (regularly $3547). Extra nights can be added for $100 (and up) per night. You can get over the water VILLAS for only $1199 for two people. If you have ever priced these before, this is INSANELY cheap!
Options include:
Two guests stay for 7 nights, any time through Dec. 19, 2023:

$699 … Beach Villa (reg. $3547) — sitting directly on the beach, these feature private decks with outdoor showers and views of the surf
$1199 … Water Villa (reg. $5056) — these villas sit above the waves on the resort's lagoon and include 24-hour butler service
$1699 … Water Pool Villa (reg. $5232) — there are only two of these on site; these villas sit over the resort's lagoon and feature private pools (available for stays through September 2022 and from May-September 2023 only)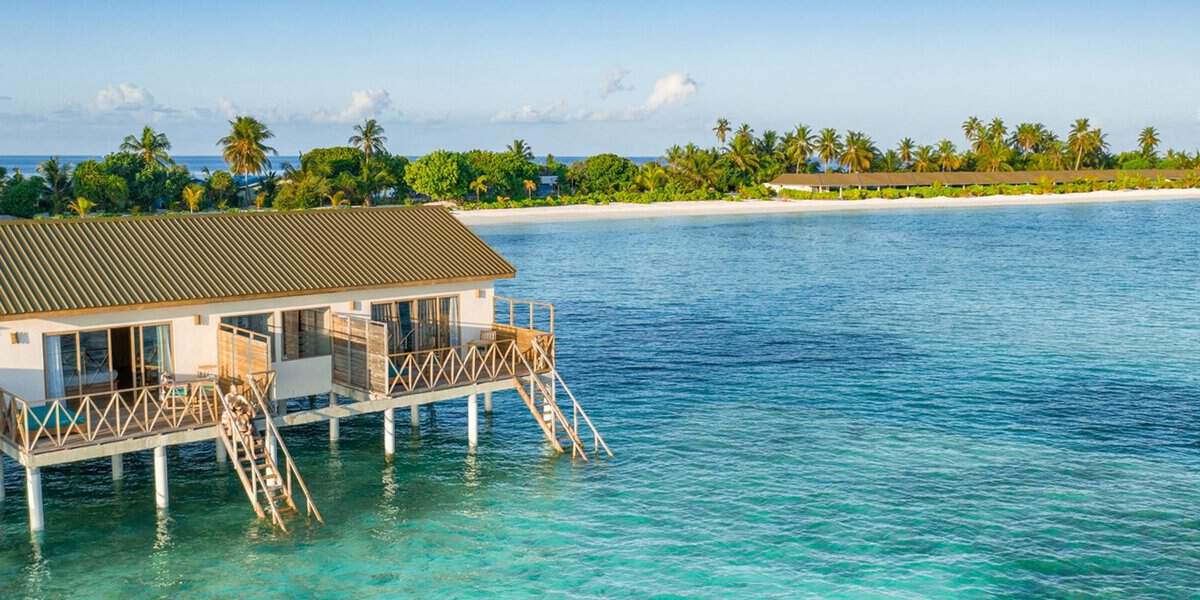 International flights are not included in this deal. Be prepared because it is about 20-24 hours from most airports in the US. I checked out most Florida big airports and they were between $1100 and $1500 per person.
Travelzoo members (free to join) will have a meet & greet service at the airport, roundtrip domestic flights from Male, speedboat transfers from Gan Island and Moonima Lounge access upon arrival. The breakfast package does not include domestic transfers.