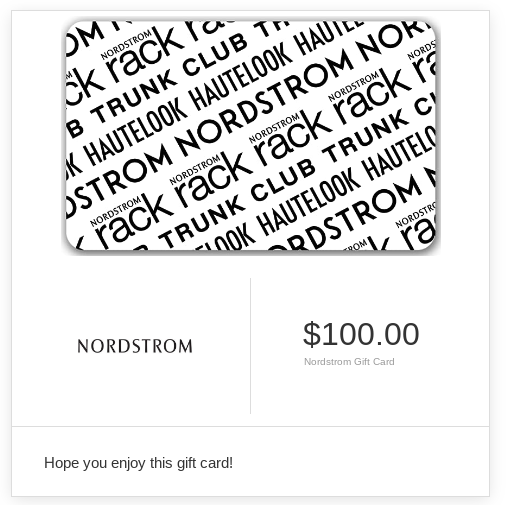 Get a $10 Credit WYB Gift Cards on Amazon
Amazon Prime Members can get a $10 credit when you buy a $100 Nordstrom gift card.
For a limited time while supplies last, receive $10.00 in bounceback credits when you spend $100 or more on select Nordstrom Gift Cards offered by Amazon. Enter the code NORDSTROM at checkout to get the bonus card added to your order. 1 per customer. 
You will need a Prime Membership to get this deal if you don't have one sign up for a FREE 30-day trial now!