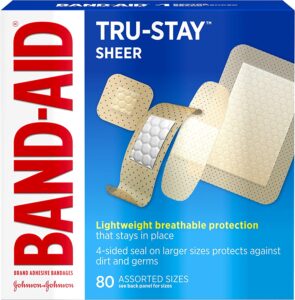 Want Cheap Band-Aids?
Amazon has the Band-Aid Brand Tru-Stay Sheer Strips Adhesive Bandages for First Aid and Wound Care, All One Size, 80 ct priced at $3.56. Buy 2 and check out using Subscribe & Save to get 160 Band-Aids for only $3.58 with free shipping. That breaks down to only $1.79 per box!
This is part of their Buy One Get One 50% off promotion!
TO GET THIS DEAL:

CLICK HERE to go to the product page
Select "2" and click on the "Subscribe & Save" option on the right side of the item page
Check out for $3.58 with free shipping
Shipping is free on any Subscribe & Save purchase. Your initial savings will be 5% on each item. If you have five items in one month you will get 15% off your entire order. If you are close to five subscriptions you can use our Amazon Subscribe & Save Filler Page to find items that are only a few dollars to get over the threshold. 
New to Subscribe & Save? Learn more about it here!
How to Make a Quick Band Aid at Home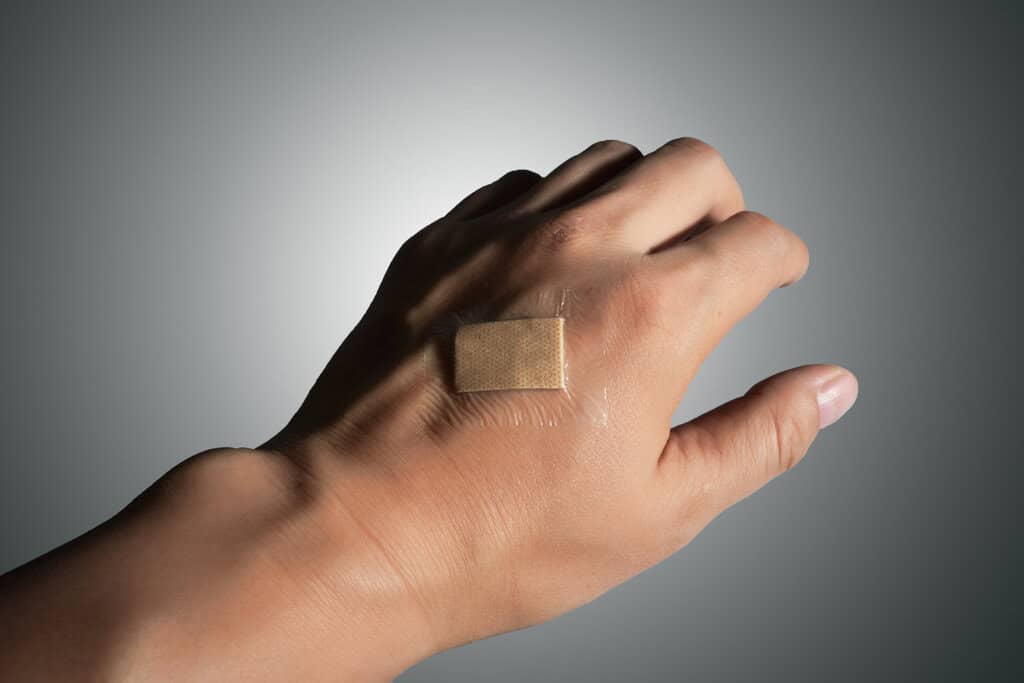 The above deal is pretty amazing for band aids, so when I see deals like this I stock up. But sometimes you need one and you are out, that stinks to have to go all the way to the store to get just one.
Using this simple trick you could make one at home using stuff you have. Not only that but the kids will think it's fun to make one out of unusual stuff!
Of course don't do this if there is a REAL emergency. This is just for when kids have a "boo boo" that needs to be covered!
All you need is:
A strip of cloth (gauze, an old clean t-shirt, etc.)
A pen
Tape (clear tape or medical tape)
Scissors
Simply cut the gauze to the desired size and shape, then use the tape to secure it in place. That's it! You now have a quick homemade band-aid!