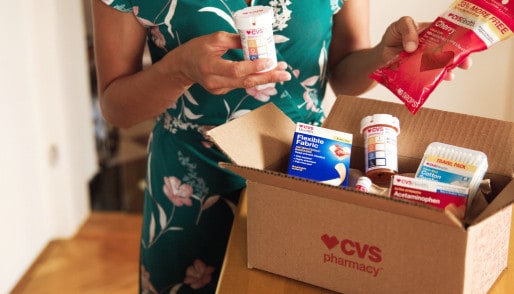 Shop safely and easily with Free Shipping now at CVS.com!
This is a fantastic way to get the items you need to be delivered to your home – no need to leave the house!
You can still earn Extra Bucks on eligible items if they show up under the price of your online item.  Please note pricing may be different than your in-store pricing. If you have coupons make sure you send them to your card first before adding to your cart.