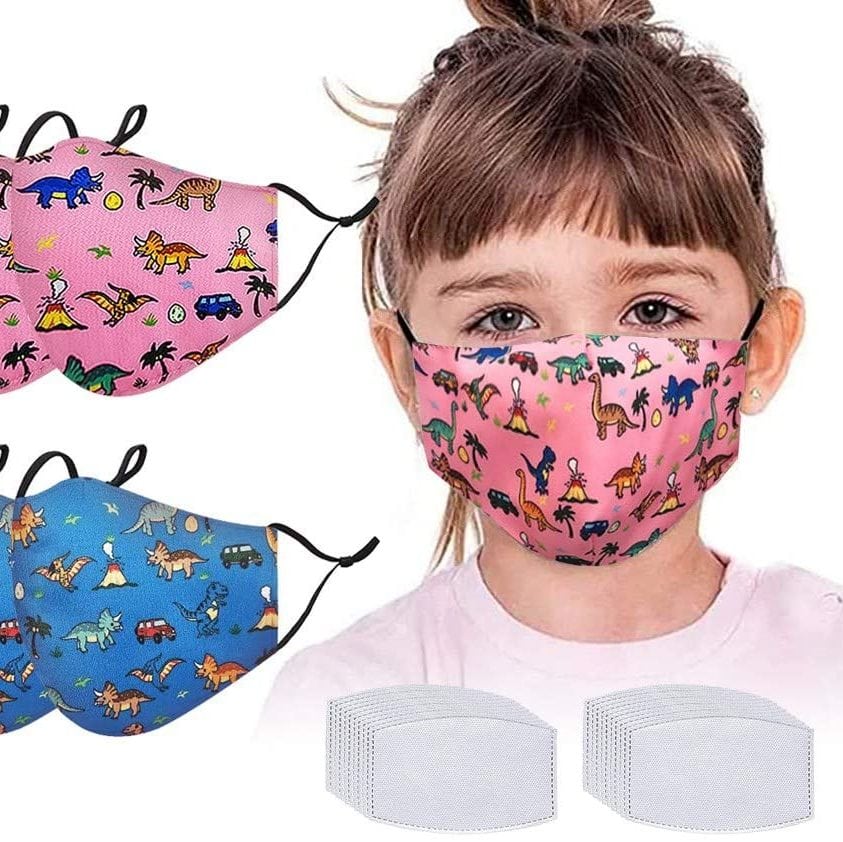 With everyone wearing masks and the requirement to wear one in most public spaces, it's time to find a mask that fits your budget and style. Find my list of different kinds of face masks below to help you select the perfect fit, style, and price for your life.
Different Kinds of Face Masks
Kali The Kitty & Bori The Bear, Comfortable Protective Masks
2 Layers of Cotton – Masks are Reusable and can be Safely Hand Washed and Dried. Recommended for kids ages 5+.
Face Mask,100 Disposable Masks
This big bulk of masks should keep you confident you won't run out quickly. This mask is for general use and NOT intended for medical usage. Comes in 2 packs of 50.
Wembley Washable & Resuseable Personal Protection Face Mask, Gloves, and Touch Tool Utility Kit
All face covers and gloves provide a soft and comfortable layer of protection from germs.
Perry Ellis Reusable Rounded Woven Fabric Face Masks
Non-medical rounded face masks are designed to be lightweight and breathable and have an adjustable cord to keep you comfortable. They are crafted with a compartment to insert a filter and fit over the top of the nose and below the chin. Washable and reusable.
Fashion Cute Heart Face Protection
Stylish heart pattern designs are so cute and popular that they stand out. Made of high-quality cotton to make your face soft and comfortable, and keep your face warm in cold weather.
CLEAN MONSTER 2 Ply 100% Cotton Face Masks
Face covering is made from 100% Cotton jersey for comfort and breathability. Ear straps are made from cotton/rayon for a stretch while still fitting snug on the face.
Levi's Re-Usable Reversible Face Mask
Variety of color options with this re-usable reversible face mask pack. The product runs small, so a small may fit a child while a large may fit most adults.
5pc Face Protect with 10 Filter Fashionable Printed Pattern
Made of high-quality cotton to make your face soft and comfortable, washable, reusable, and foldable for easy carrying.
Children's Reusable & Washable Face Bandanas Polyester with Replaceable Activated Carbon Filter
This kids' face bandanas is soft and breathable. It seamlessly fits the face and highly filtered air. Breathability is good and breathing is easier.
ABG Accessories Girls' 3-Pack Kid Fashionable Germ Protection
Made of cotton material that is breathable and comfortable and keeps you from all the Germs. This dust/germs mask is washable and reusable.