Disney Premier Pack Only $9.95 With Free Shipping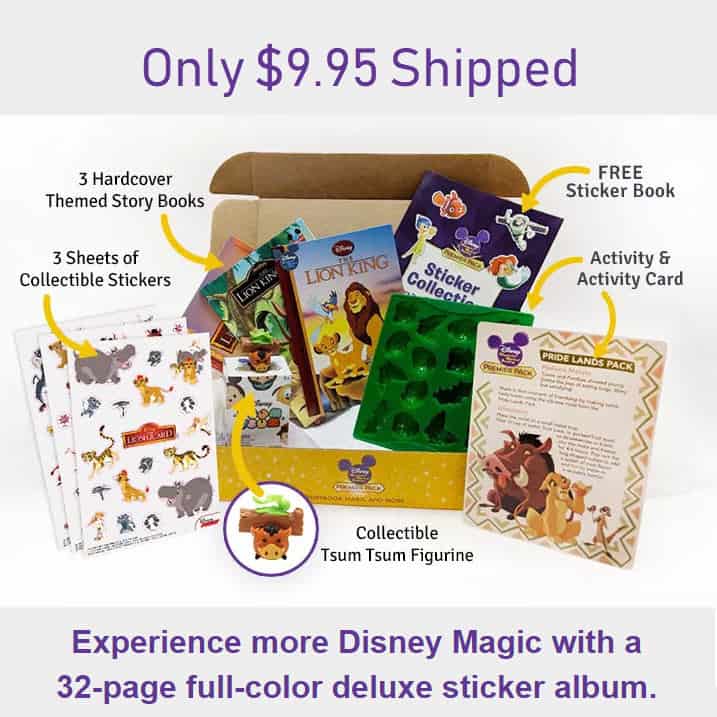 For a limited time, you can get a Disney Premier Pack for only $9.95 with free shipping!
The Pack includes: 3 Hardcover Themed Story Books, 3 Sheets of Collectible Stickers, FREE Sticker BookActivity & Activity Card and Collectible Tsum Tsum Figurine.
After the Pride Lands welcome package, receive another Disney Premiere Pack curated with the most beloved Disney characters and tales each month. Each future pack is only $19.99 plus $5.99 shipping and handling. You'll have the opportunity to view your future shipments and choose an alternative package every month. Cancel or skip anytime for any reason.
More Deals You Might Like...