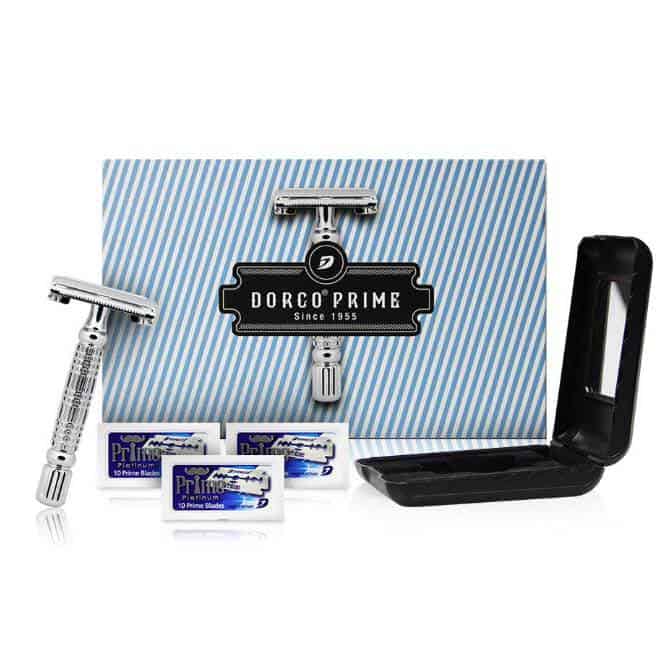 For a very limited time, you can get the Dorco Prime Starter Set for only $15 with free shipping. Great gift idea for any guy!
The Dorco Prime Starter Set is perfect for any man desiring a classic shave from a double edge, with the high quality of Dorco's signature stainless steel blades.
Forged with today's shaving technology and the finest stainless steel, Dorco Prime is a tribute to shaving's past while ushering in modern advances in razor blade manufacturing. Micro precision edges are offered in a double edge setting to offer the smoothest of shaves for any skin or beard type.
Contains:
30 STAINLESS STEEL DOUBLE EDGE DORCO PLATINUM BLADES WITH EXTRA TEFLON COATING (STP301)
CHROME PLATED BUTTERFLY SHAVER
TRAVEL CASE WITH MIRROR
Features:
HIGH QUALITY STAINLESS STEEL
FITS ALL DOUBLE EDGE RAZORS
Instructions: GO HERE and add it to your cart. Enter code PRIME15 at checkout.