Settling for floor cleaners that barely mop the surface of your floor is the past, welcome yourself into the future of cleaning!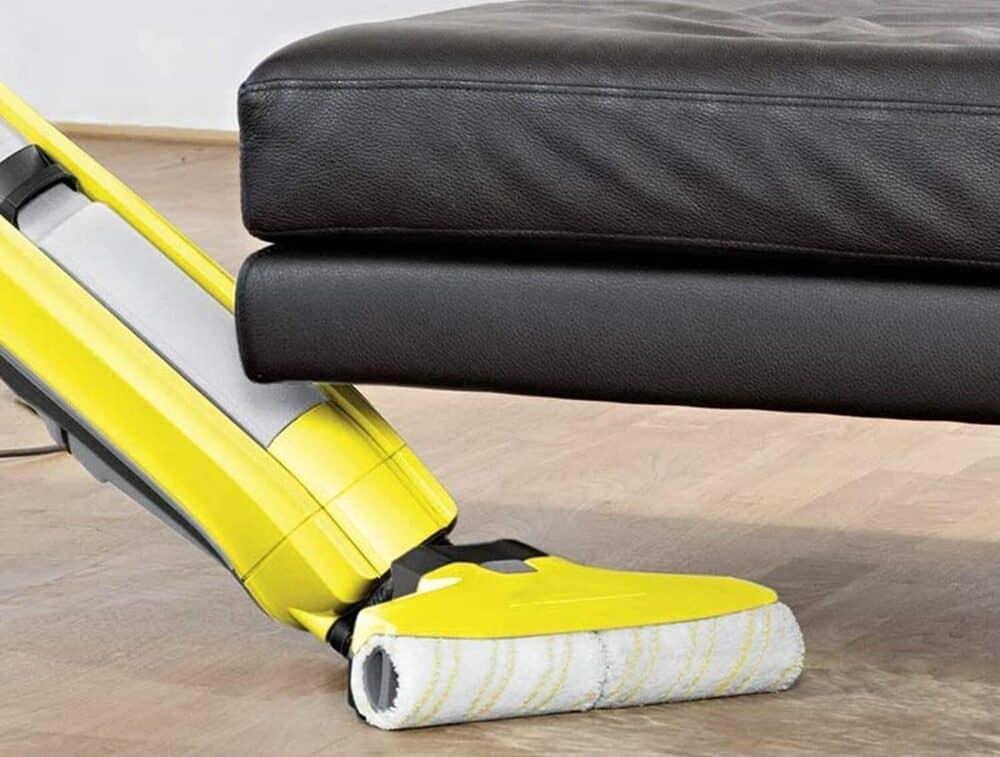 Do You Need an Electric Hard Floor Cleaner?
If you have hard wood floors, the answer is probably YES!!!
Amazon has the Karcher FC 3 Electric Hard Floor Cleaner – Perfect for Laminate, Wood, Tile, LVT, Vinyl, & Stone Flooring marked down from $279.99 to $99.99 with free shipping.
Outstanding Performance: The FC 3's innovative drive concept features forward rotating rollers that propell the device across the floor at 500 RPM, giving you effortless cleaning on all hard floors. It's lithium-ion battery offers 20 minutes of cleaning time

The Karcher Promise – Cleaner. Quicker: This multi-surface floor cleaner directly picks up dirt, small debris, and hair, all while mopping your floors. Cleaned floors dry within 2 minutes due to the minimal amount of cleaning solution being used

Dual Tank System: Fresh water and detergent is applied to the rollers of the FC 3 from one tank, while dirty water and light debris is suctioned away from the rollers into a separate dirty water tank

Edge to Edge Cleaning: The FC 3 effortlessly cleans right up to the edges of walls, stairs, corners, and baseboards. A flexible hinge on the cleaning head allows the device to clean under furniture and around small objects
Got Carpet? Learn a CHEAP Way to Get Them Looking New Again!