Farmhouse Ornament Decals ~ Set of 12 Only $8.99 Each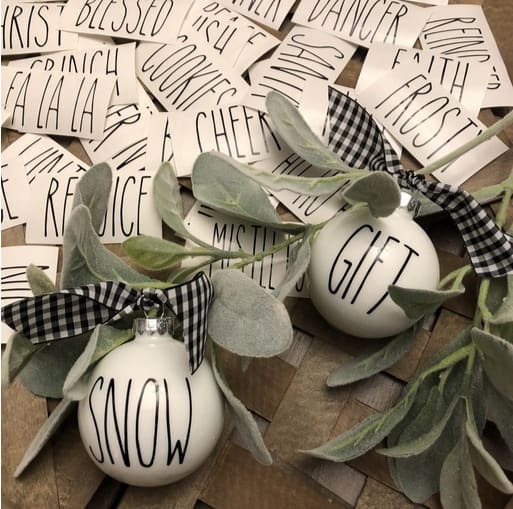 Jane.com has these Farmhouse Ornament Decals ~ Set of 12 for Only $8.99!
Want to add some designer inspired ornaments to your Christmas Trees? This is the perfect DIY for you! This comes as a SET OF 12 DECALS.
*** You CHOOSE your 12 words that best suit your holiday style!
These will fit perfectly on 2.5″ – 3″ bulb or disk ornaments! Each word is approximately 1.5″ tall and up to 3″ wide (depending on word).
** NOTE** This is NOT a listing for the actual ornaments. It is a decal to put on blank ornaments. Decals are made from commercial grade 6-yr permanent outdoor adhesive vinyl. Decals can be applied to the blank side of your canisters or mugs for personalization as well.

More Deals You Might Like...