Florida 2019 Disaster Preparedness Sales Tax Holiday 5/31-6/6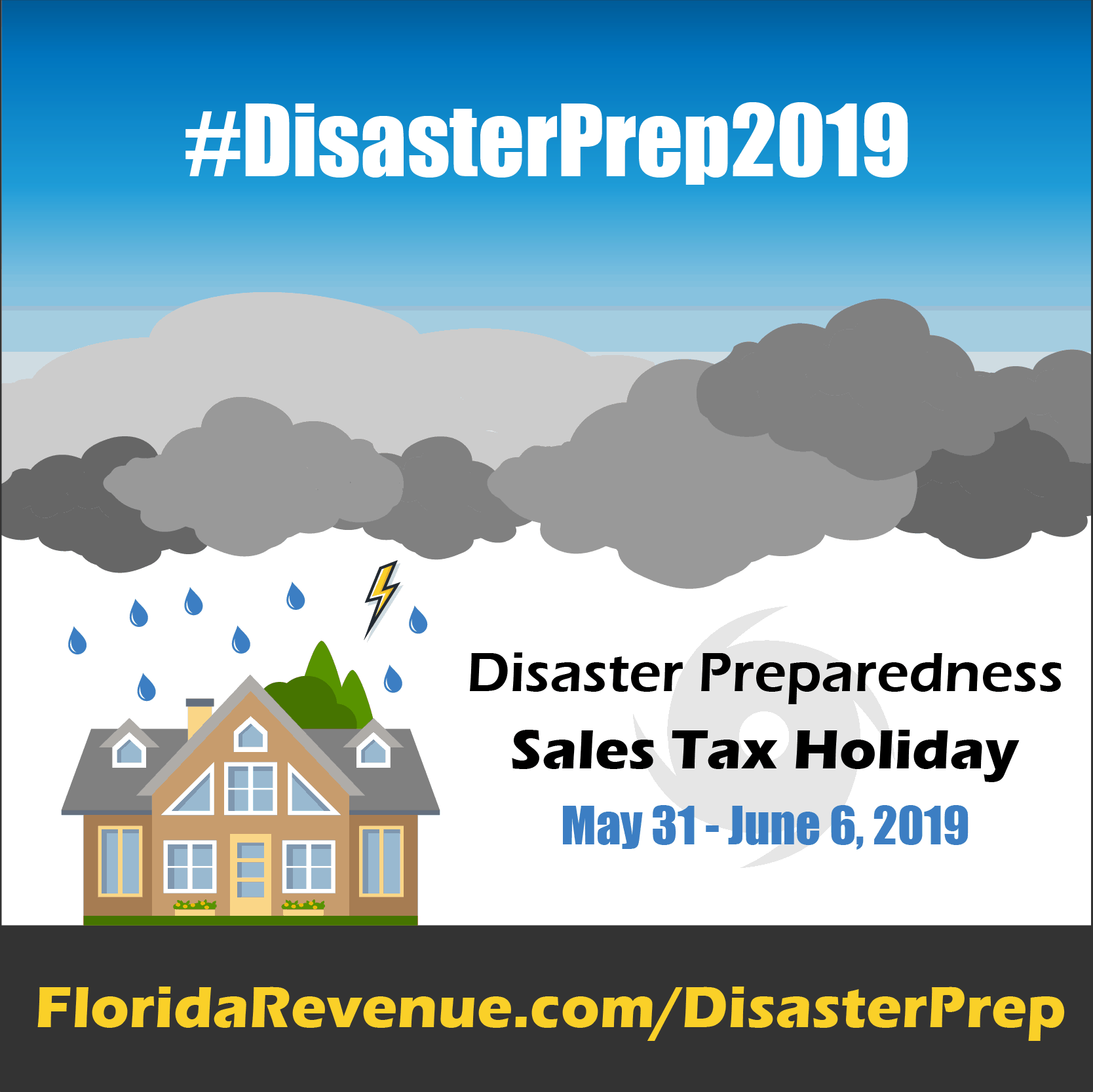 Calling all Floridians!!!
During the 2019 Florida Disaster Preparedness Sales Tax Holiday May 31 – June 6, stock up on qualifying disaster preparedness supplies exempt from tax. For more information and a list of qualifying items, visit floridarevenue.com/disasterprep. #DisasterPrep2019
Selling for $10 or less:
Reusable ice (reusable ice packs)
Selling for $20 or less:
Any portable self-powered light source (powered by battery, solar, hand-crank, or gas): Candles, Flashlights, Lanterns
Selling for $25 or less:
Any gas or diesel fuel container, including LP gas and kerosene containers
Selling for $30 or less:
Batteries, including rechargeable batteries, listed sizes only (excluding automobile and boat batteries): AAA-cell, AA-cell, C-cell, D-cell, 6-volt, 9-volt
Coolers and ice chests (food-storage; nonelectrical)
Selling for $50 or less:
Bungee cords
Ground anchor systems
Radios (powered by battery, solar, or hand-crank)
Two-way
Weather band
Ratchet straps
Tarpaulins (tarps)
Tie-down kits
Visqueen, plastic sheeting, plastic drop cloths, and other flexible waterproof sheeting
Selling for $750 or less:
Portable generators used to provide light or communications, or to preserve food in the event of a power outage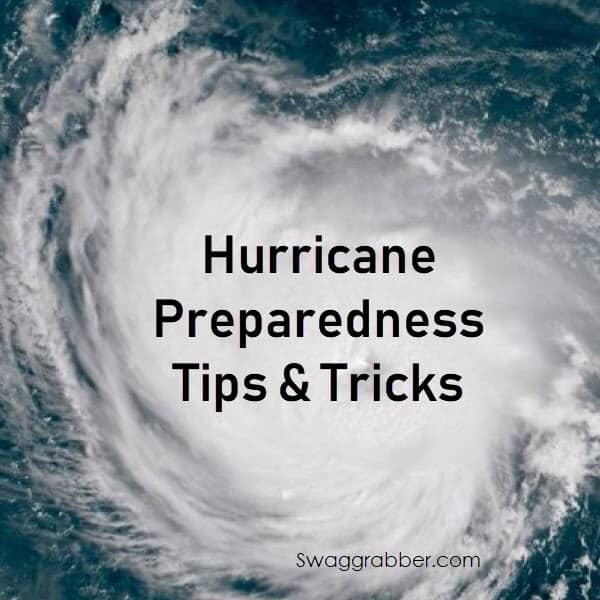 More Deals You Might Like...