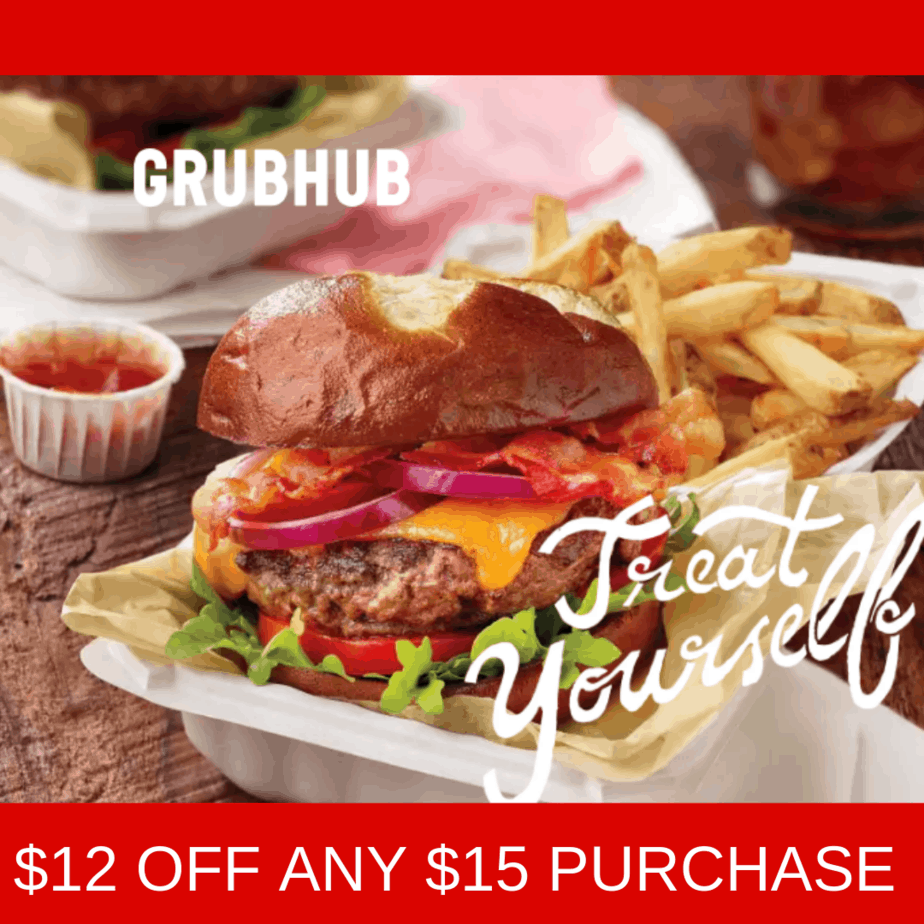 WOW Grub Hub is offering a $12 FREE Credit when you sign up with THIS LINK. In case you don't know, Grub Hub is a food delivery service. If the Grub Hub delivery service is available in your location, that means you can get lunch for FREE!
To get this deal: GO HERE and sign up, you should see the free $12 credit code. Copy the code and use it at checkout. Select a restaurant and order at least $15 worth of food. Pay with a credit card or Paypal. Get a co-worker to go in with you and pay the difference so you get your lunch totally free if you do have it delivered 😉
Use these tips to get lunch FREE – or super cheap!
Look for places that offer free pick up or free delivery to save the $4-$5 delivery fee.
You can do this once per email address – create a new account to use again!