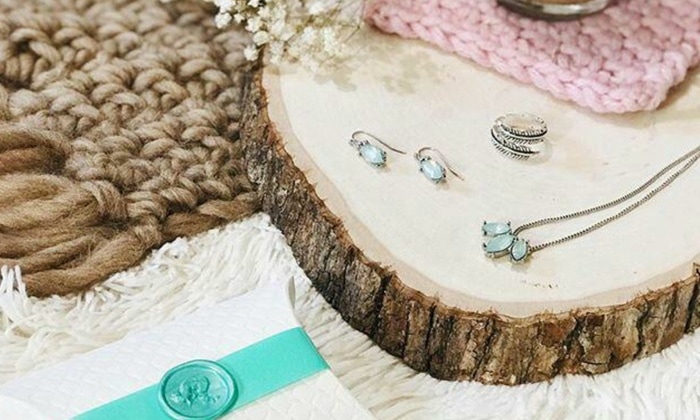 Join the mintMONGOOSE monthly jewelry club and receive your first 3-piece jewelry set FREE! Shipping is only $5.00!!!
mintMONGOOSE is a subscription service for everyone who loves jewelry! If you love the jewelry get a new box every month for only $12. Cancel at any time with no penalty!
Limited-edition 3-piece jewelry sets delivered every month!
Pieces designed by a mom who pulls inspiration from the simple life she lives with her kids + customer feedback.
Pinterest-worthy packaging (floral-embossed white box, mint ribbon, hand-pressed wax seal!)
​Lifetime warranty on all pieces!
​FREE thank you accessory (like a cute pair of socks) every 3 months!
To get this deal: GO HERE and click on "Unlock my free box". Choose the tone you want (silver, gold, etc) and head to the checkout. Pay only $5.0o for shipping!
Check out the JULY unboxing:
Check out some of the reviews:
I signed up for mintMONGOOSE around September of 2018 thanks to a youtuber that was reviewing that month's box, and I'm still with them. I was looking to expand my jewelry collection and the pieces they send monthly are so beautiful. You can wear them as casual, or for special occasions. I've gotten so many compliments on their pieces. I love that they also let you pick between silver, gold, or rose gold. If you're looking for a good jewelry subscription, this one is it. ~ Rosanna R.
Thank you so very much for my box!! This is my second box from you guys, and I love LOVE LOVE it! You pieces are perfect ? for me, and the packaging is very nice! You can tell you take great care in trying to make sure that the jewelry gets to your customers in the best possible condition. It is very much appreciated nothing tangled or bent! Thank you! And the pieces are absolutely beautiful!! ? ~ April H.
I was so impressed with the pieces I received. The quality is amazing for the price you pay. The pieces are unique. This is my first box. I had seen YouTube videos in the past but didn't subscribe even though I wanted too. I finally decided to give it a go since I need to get some new jewelry and I love surprises.
Thank you so much!
Helena is awesome. Customer service is A++++. I highly recommend this subscription box. You won't be disappointed!
~ Carrie L.