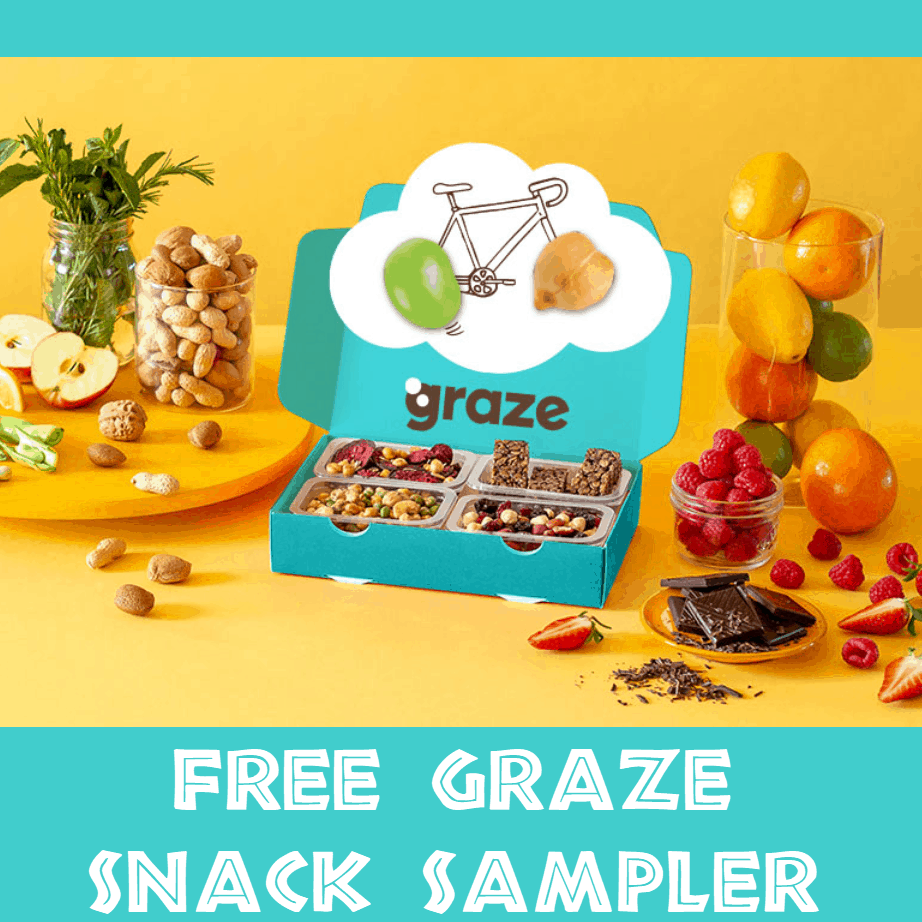 Graze, is currently offering a FREE Snack Sampler + $1 shipping! This snack sampler includes 4 of Graze's yummy snacks that you get to try for only $1 shipped!
Each graze box is made up of perfectly portioned snacks customized for each individual based on taste preferences and dietary requirements.  Several different box options that showcase our assortment of 100+ snacks including the Variety Box, Sharing Box, Calorie Count Box, Sugar Count Box, and more. Cancel anytime!
These are top of the line snacks that bear Graze promise: No GMOs, No artificial colors, flavors, trans fats or high fructose corn syrup.  Choose the snack to fit your needs and choices.