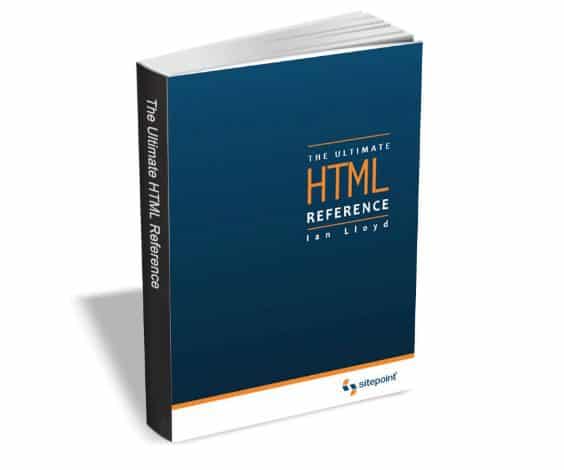 TradePub is offer the The Ultimate HTML Reference eBook for FREE – $29 value. If you are learning HTML this is a fantastic reference source!
Sitting at the foundation of every site is HTML–the only language that's essential to a web site's existence. On the surface HTML may seem simple but there's much more to it than meets the eye.
With different versions, many infrequently used elements and attributes, and varying ways that browsers interpret the language, only this comprehensive and up-to-date reference, has it completely covered.
The Ultimate HTML Reference is your definitive resource for mastering HTML. The entire language is clearly and concisely covered, along with browser–compatibility details, working examples, and easy-to-read descriptions.