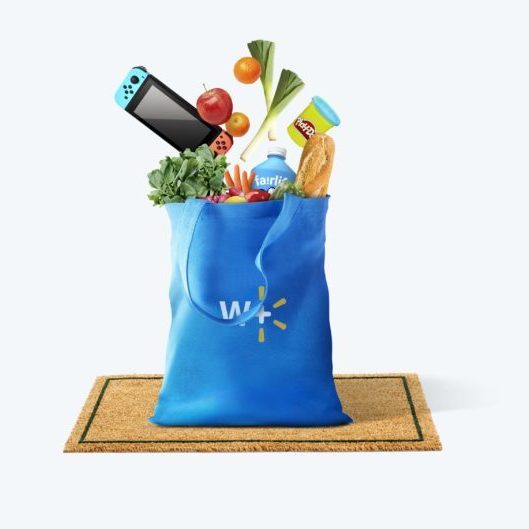 WOW it's back!!! I did this offer last time it was available and have completely enjoyed my FREE Walmart+ subscription!
Swagbucks is offering a whopping $110 Cash Back when you get a Walmart+ membership. That makes this a money maker because the membership is only $98 per year!
If you don't want an annual membership you can also get 1,300 SB when you sign up for the Monthly Subscription. That makes one month free!
To get this deal:
GO HERE and sign up or sign in to Swagbucks
Then GO HERE to activate the Walmart+ offer
You will be redirected to Walmart
Purchase the membership by starting your free 15 trial
The $110 credit should be applied in about 60 days after you start the paid subscription
Benefits include:
Groceries delivered same day on any $35 purchase
Free shipping, no order minimum
Free next-day & two-day shipping on items from Walmart.com—no order minimum required.
Save 5¢ per gallon on fuel at Walmart & Murphy stations
Mobile scan and go
PRO TIP:
Document everything and save it until you are credited. Swagbucks is a reputable company that has been around for over 10 years. Normally things go smoothly…but I have occasionally had to ask their support for help. By "everything" I mean, the offer screen, the terms of the offer, keep your confirmation W+ email, etc. Some people are being offered different amounts, so best to have a record of what showed up for YOU when logged into SB.
They have gotten more strict about investigating missing SB too, so you MUST put in a ticket within 2 weeks of when the points SHOULD have credited. So make sure to set a reminder!