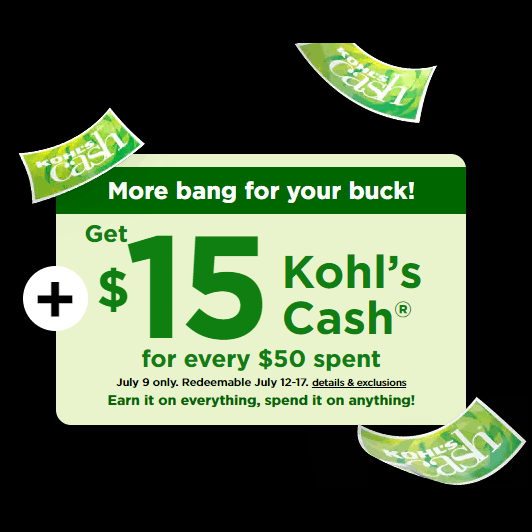 Kohl's is offering a whopping $15 in Kohl's cash on any $50 purchase for TODAY ONLY (7/9). You can redeem this cash between July 12 and July 17th.
They are also offering free shipping on any $25 purchase which is a SUPER LOW minimum!
Kohl's cash is awesome because it is a bonus on things you normally can't save much on like NIKE and Under Armour!