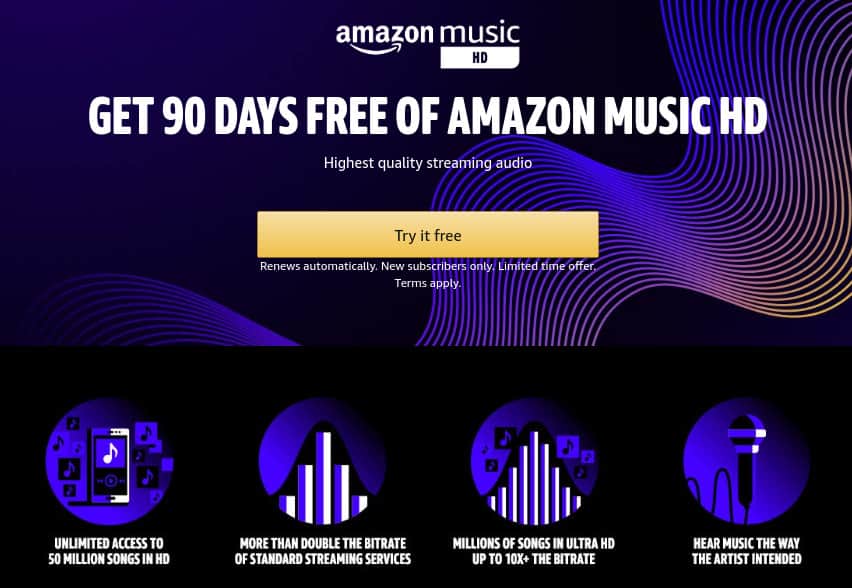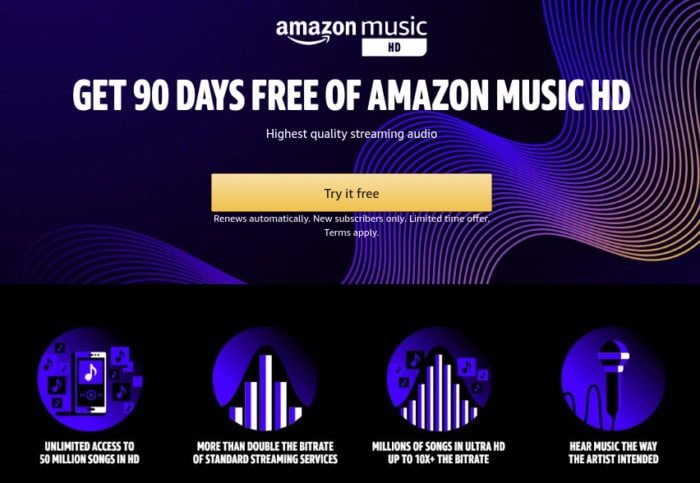 For a limited time, you can get 90 Days FREE of Amazon Music HD!
The best way to browse HD and Ultra HD music is with the Amazon Music app. Songs and albums available in HD or Ultra HD will have an "HD" or "Ultra HD" badge. To play music on your Alexa-enabled device, connect to Alexa Cast by tapping on the Casting icon on the Now Playing screen.
This 90-day free trial offer applies only to the Amazon Music Unlimited HD Plans and is a limited time offer available only to new subscribers to Amazon Music Unlimited. After the promotional trial, your subscription to Amazon Music HD will automatically continue at the monthly price of $14.99 ($12.99 for Prime members) plus applicable tax. Cancel anytime!