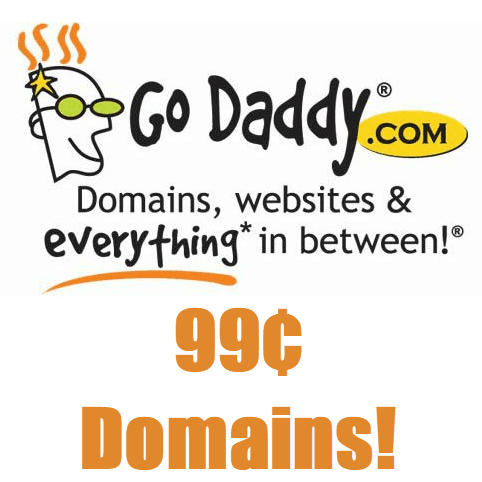 Want to own a little piece of the Internet? Register any new domain name for one year for only $.99 with coupon code cjc99com at GoDaddy.com. This would make a great gift too!
You can also get an entire website including domain, hosting, and email for only $2.99 per month as well!
Note: Domain name registration is an annual thing, so if you purchase a name you will need to renew it every year at the regular price, although they do offer codes all the time.