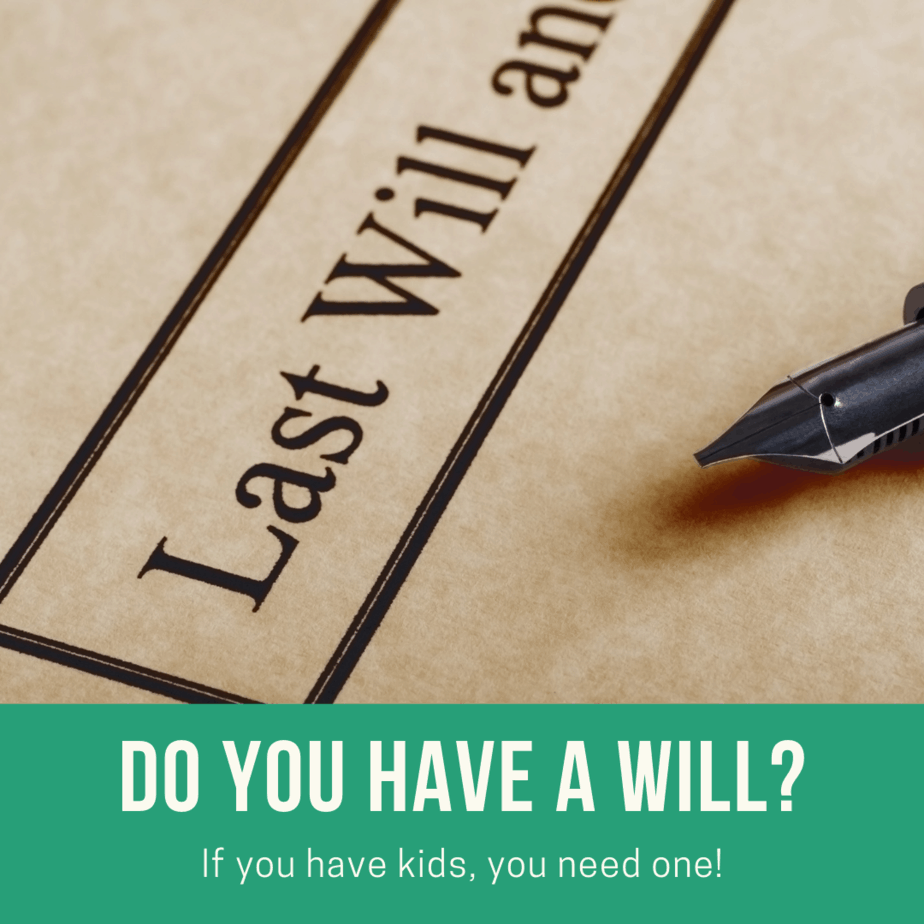 I don't know about you, but when I hear the term "Will" I think of a 90 year old man sitting with his lawyer cutting out a ungrateful grandson from inheriting millions. Yep, I grew up on soap operas. These days wills are for more than just "who gets the money", they determine custody for  your kids, your health wishes, and more.
I hate to say it but anyone can go at any time and if you have kids, you need a will. If something happens to you, what happens to your kids? I know you don't want to think about it, but if there isn't a will in place to determine who gets them then the state can decide. Not the best option. Not only for your kids but for those that will be taking care of them. It can cost a LOT in lawyer fees to get custody if there isn't a will in place. A simple document can make it a lot easier on everyone involved, especially the kids.
Getting one through a lawyer can get hundreds if not thousands so look for free / reduced options first. If you have life insurance, check with your carrier you might be able to get one for free. We were lucky and my life insurance paid for mine several years ago. Also some local legal aid services offer them as well.
If you can't get a free one, you can get one through a website like Trust & Will for only $39. These are great sites to use for basic wills. If you have complicated issues, you will need a lawyer but simple ones can be done in a few minutes online for very little. They can help establish custody and trusts for your kids. The simple things that need to be determined to ensure your kids are taking care of the way you want them to be.
Setting it up is easy. They will ask you questions to help you determine your wishes. When you complete the process, they will ship their final docs to your or you can download and print immediately. You can simply change or update your docs at any time in the future.
NOTE: I am in no way an expert or attorney. This is just from my experience. Use your best judgment or seek legal advice if you are unsure.