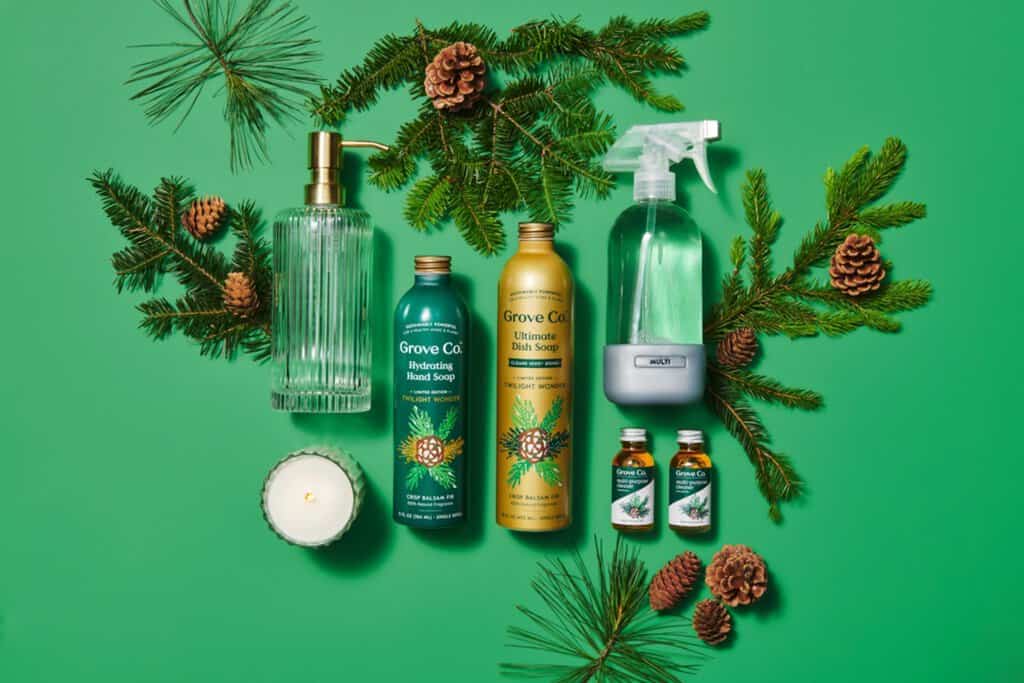 Grove Collaborative is offering a 6-Piece Grove Co. Limited Edition Twilight Wonder Refill Starter Set for Free when you make a $20 purchase. Shipping is FREE too!

The $58 Starter Set includes the following:
Grove Co. Cleaning Caddy – Twilight Wonder – Free
Grove Co. Multi-Purpose Cleaner Concentrate – Free
Grove Co. Hydrating Hand Soap Refill – Free
Grove Co. Reusable Cleaning Glass Spray Bottle – Free
Grove Co. Hand Soap Glass Dispenser – Free
Grove Co. Walnut Scrubber Sponge – Free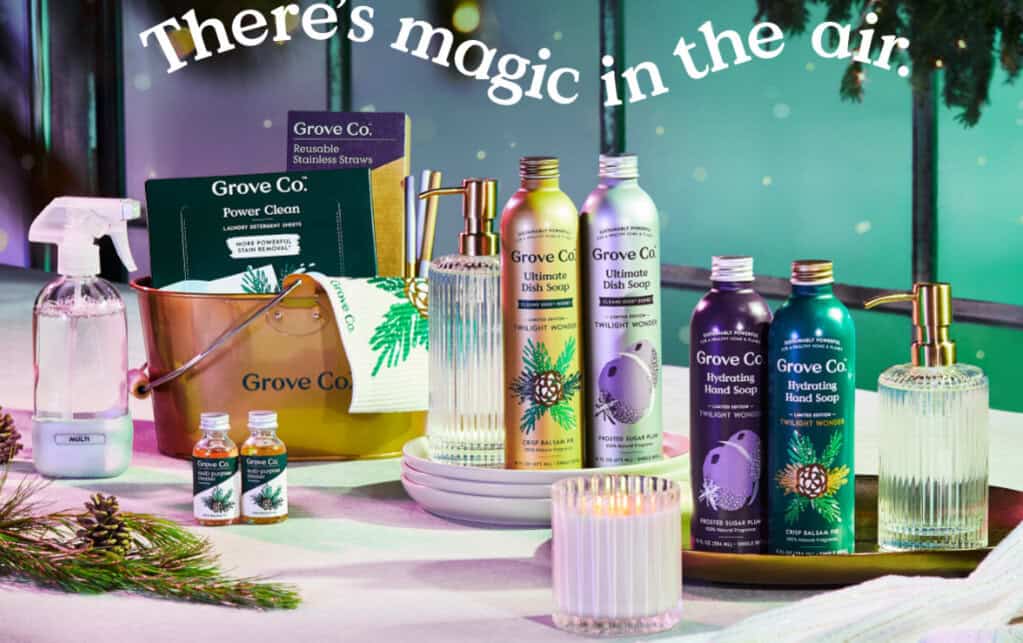 To Get this Deal:
Go Grove Collaborative and enter your email and click 'Claim My Offer'
Click 'Next' at each prompt
Click 'Claim Your Free Set'
Click 'Continue'
Click the 'X' next to each product not listed as Free
Add $20+ products to your cart

Note: If your order is $28+, an additional Free Gift will be added to your cart:

Grove Co. Glass Cleaner Concentrate Set

Complete your purchase
Grove Collaborative is a membership-based e-commerce platform offering natural home and personal care products. Customers can shop for items such as paper towels, dish soap, and shampoo using the site's virtual "aisles." In addition to cleaning products, the company also sells baby, beauty, and wellness products.
The carry brands that include Mrs. Meyers, Seventh Generation, Burt's Bees, Method, and more.