If Your Last Name is Green(e), You Can Fly on Frontier for Free on 8/13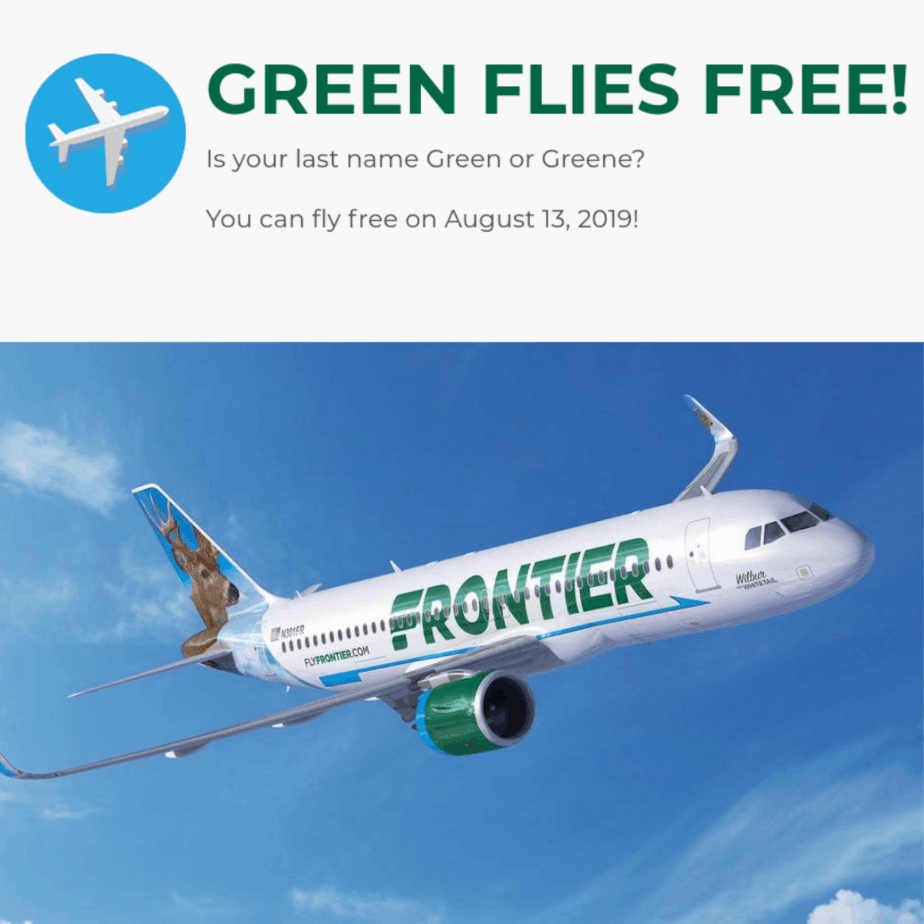 Is your last name Green or Greene? If so you can fly for FREE on August 13th on Frontier Airlines.
HOW TO CLAIM YOUR FREE FLIGHT:
Book a flight that departs on 8/7/19
Frontier will refund your trip!
See full terms and conditions below to see if you are eligible

More Deals You Might Like...