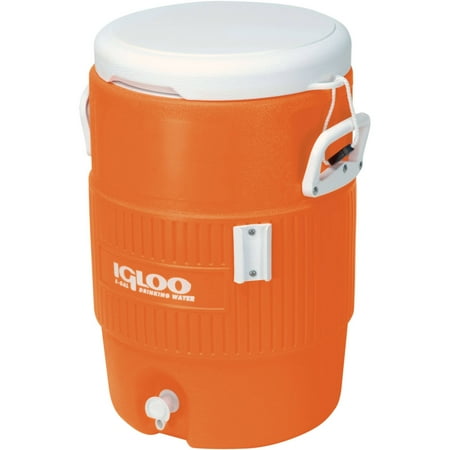 Great deal on a Heavy-Duty Beverage Cooler!
Walmart has the Igloo 5-Gallon Heavy-Duty Beverage Cooler, Orange marked down from $39.99 to only $29.97 with free shipping. This is about a $10 price drop and the lowest price I have seen.
Whether your crew is out on the jobsite or playing sports in a field, keep them hydrated and safe from the sun with the 5-Gallon Beverage Cooler from Igloo. With a great capacity of five gallons, this insulated dispenser is perfect for cold drinks wherever you go. Store any beverage, from water to lemonade or just ice, and the Igloo cooler will keep it cool for when you need a refreshing drink. The spigot features a push-button that makes it easy to get yourself a drink. The pressure-fit lid prevents spills and keeps unwanted dirt or other things from getting in your beverage. The Igloo 5-Gallon heavy-duty beverage cooler comes with handy side handles in order to make it portable and easy to store or easy access for to pour Gatorade over your coach's head.
Uses for a Heavy-Duty Beverage Cooler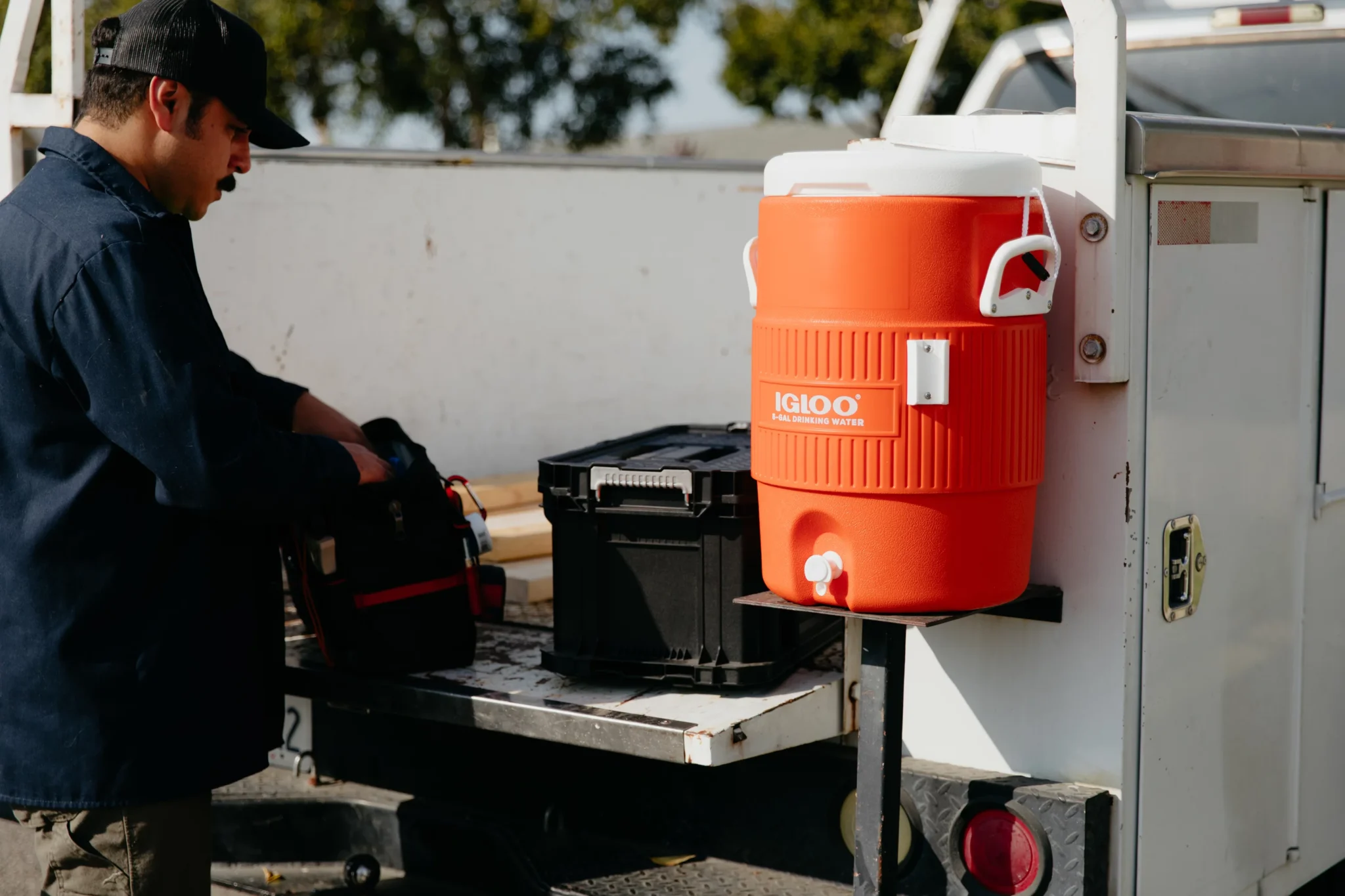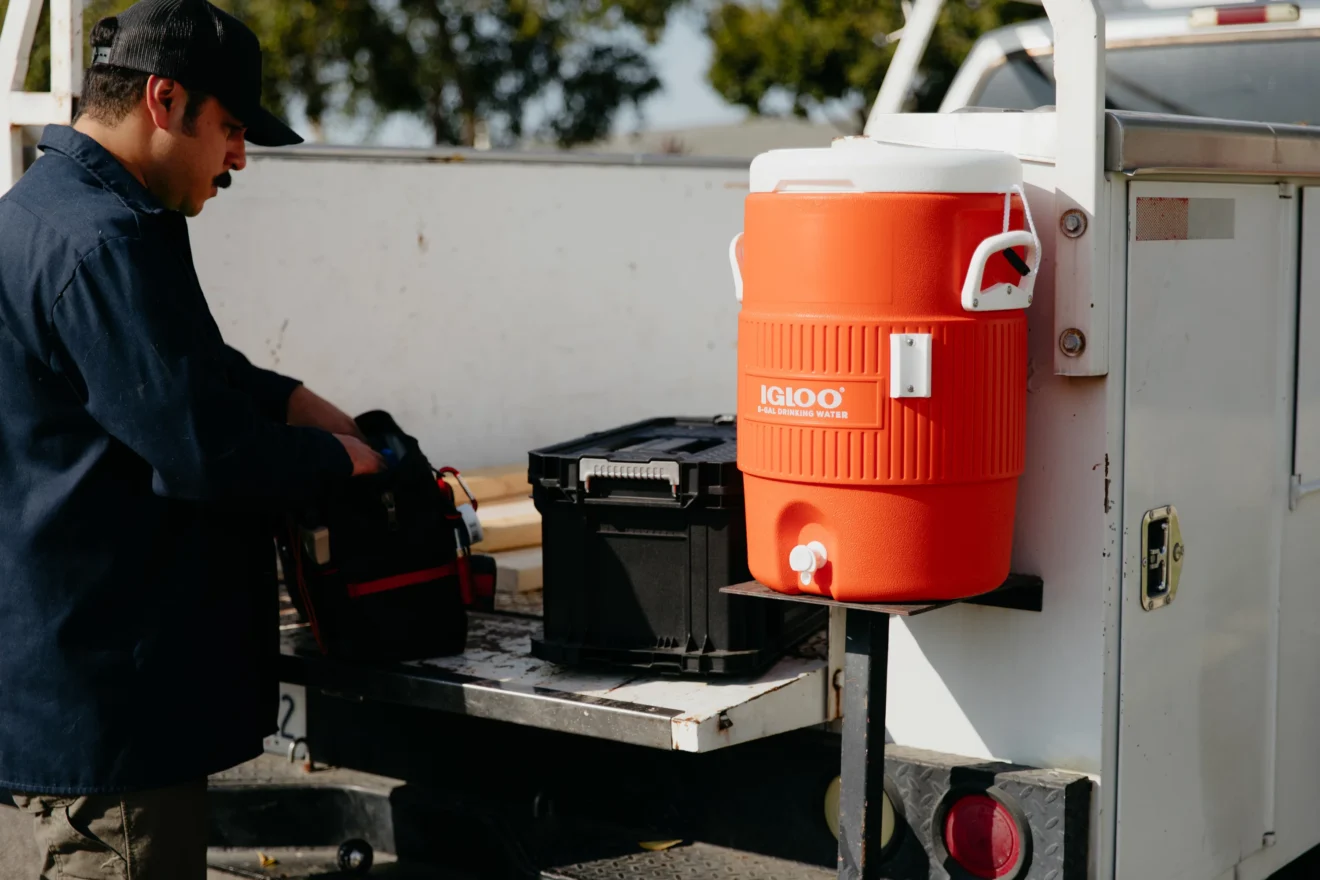 A heavy-duty beverage cooler can come in handy in a number of situations. It is perfect for picnics, camping trips, tailgating parties, and other events where you need to keep drinks cold. The cooler is made of durable materials and features a locking lid to prevent spills. It also has a carrying handle for easy transport.
Here are just a few examples:
1. If you're hosting a party or event, a large beverage cooler can help prepare beverages. Fill it up with water or lemonade and have refreshments for many!
2. If you're going on a road trip, a durable water cooler can keep your beverages cold for the duration of the drive. Just make sure to keep it upright and easily accessible.
3. If you're spending a day at the beach or pool, a good water cooler will keep your water refreshingly cold all day long. Easy way to stay hydrated
4. These are amazing for sports teams. You can fill them with water or Gatorade.
5. And if you're just hanging out at home, a water cooler can keep your family hydrated!
6. Last but definitely not least – I have the one above in my Hurricane Kit – no need to buy a lot of bottled water!
No matter what your needs are, a heavy-duty beverage cooler can come in handy. So if you're in the market for a new cooler, be sure to consider one of these rugged and reliable options.