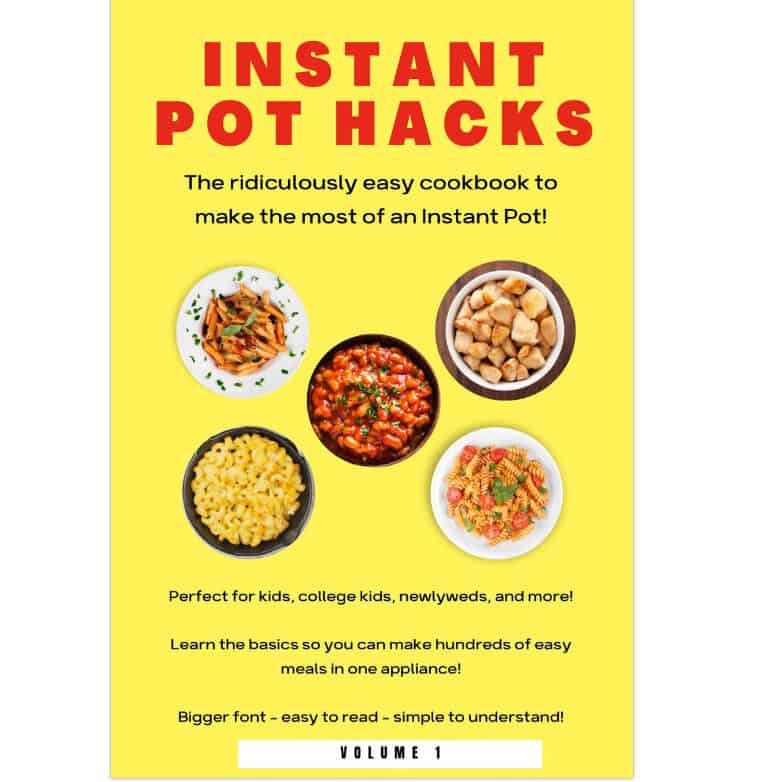 Just for you!!!
SwagGrabber is offering the Instant Pot Hacks – The ridiculously easy cookbook to make the most of an Instant Pot cook book for FREE. Only SwagGrabber readers can get this one!
I actually wrote this book for my son that will be leaving for college in a few years. I think the Instant Pot is the PERFECT appliance to send to college with them. Not only is it safer than traditional stoves, it is MUCH easier to use! I couldn't find an easy cookbook – so I wrote one!
This ridiculously easy cookbook contains great recipes and tips that will help you make the most of your appliance. Recipes include everything from main dishes to desserts, and there are plenty of helpful tips for beginners. If you're looking to get the most out of your Instant Pot, this is the cookbook for you!