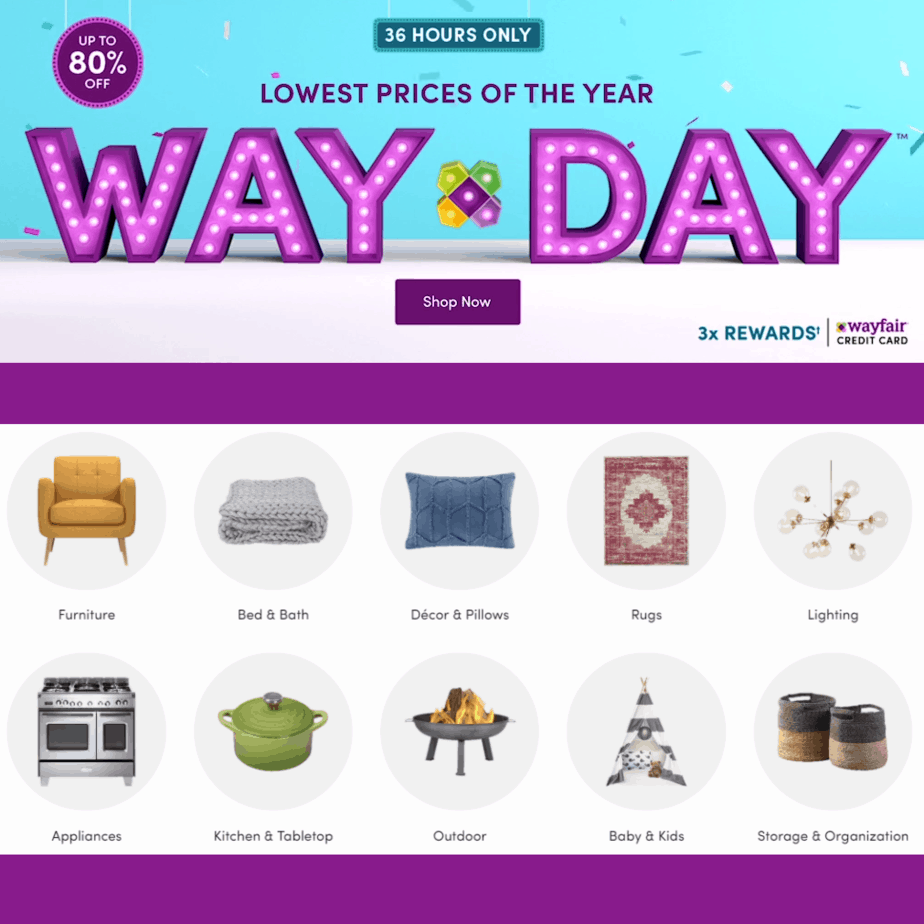 Today is Way Day!!! Wayfair's mid year sale and there are some awesome deals. PLUS they are offering free shipping on ALL orders!
If you need/want some new decor today is the day!
Here are a few of the HOT deals that are available:
If you're new to Wayfair's holiday, you may be wondering: When is Way Day 2019? Way Day is happening on April 10th, 2019. Way Day is dedicated to you, your home, and better-than-Black-Friday-deals. Shop the biggest discounts and best prices of the year on furniture and home goods from Wayfair. You'll find huge sales on furniture, home decor, kitchen items, pet products, lighting, outdoor furniture and more!
Way Day is more than a promotion, it's our biggest sale of 2019. Browse the website to find discounts on unique home goods in a variety of styles. Whether you've chosen a Farmhouse style, Nautical theme, or Contemporary decor for your home, you'll find something to love at a price that can't be beat on Way Day. Our furniture sales have something for all ages, including kids! We believe that shopping for your home should be fun. At Wayfair, you're sure to find something special for your living room, bedroom, bathroom, kitchen, playroom or backyard. Way Day special deals will only last for 36 hours.