Key Ring Bracelets Only $8.99 **38 Styles**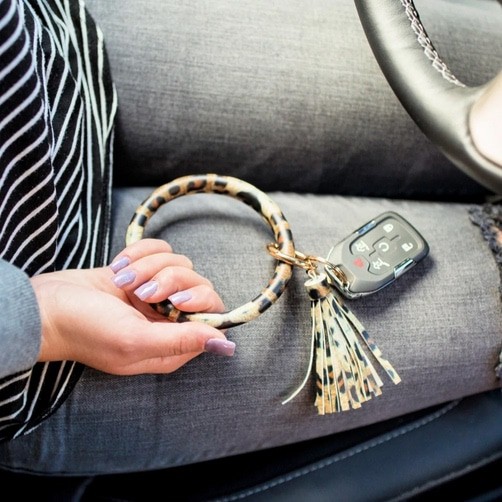 Jane.com has these Key Ring Bracelets for Only $8.99!
These trendy and popular Key Ring Bracelets are back! Now featuring: Buffalo Check, Fall, and School Colors!
We know you've got your hands full every day…running your kids to school, sports & activities. We are giving you a free hand when you need it most!
No more digging for your keys…easily spot them every time in your purse or bag.
Perfect for throwing on your wrist or sliding onto your upper arm. A fun stylish way to always know where your keys are even when you are shopping the isles of your local Target or brunching with your girlfriends.
Make sure you pick up extras for Christmas. Your friends will love them!
FEATURES:
Matching tassel
4″ O Diameter ring
Slip-on wrist/slide up arm design
Always a free hand
Removable key ring
Removable clasp ring
Product Details
Find keys easily
Vegan leather
No more lost keys
Patterns, solids, glitters

More Deals You Might Like...