Kohl's: $10 off ANY $25 Purchase + Extra 20% Off + Kohl's Cash!!!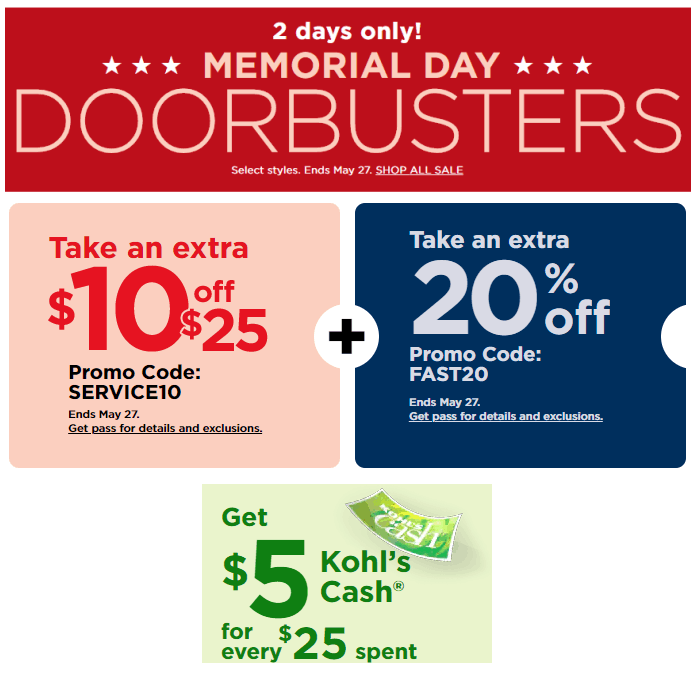 Kohl's is offering $10 off any $25 purchase with code SERVICE10 AND you can get ANOTHER 20% off with code FAST20 for today only. AND you can get $5 in Kohl's cash for every $25 you spend. Pretty sweet huh?
As always select in store pick up to get free shipping. In some cases, you can get your purchases in as little as 2 hours!
More Deals You Might Like...