Kohl's Card Holders 30% Off Code + $10 off $50 Code + Free Shipping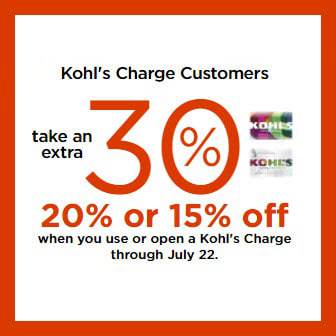 Kohls.com is offering Kohl's Card Holders 30% Off Code with promo code BEACH30 through 7/22. Shipping is free for Kohl's Cardholder with code JUST4MVC too. I don't know about you but the only store I use is this one – JUST for these 30% off discounts!
If you don't have a Kohl's card, you can take an extra 15% off with code GET15 (ends 07/22).
The above codes will stack with:

$10 off any $50+ order of Home Styles with code HOME10
$50 off your $200+ Luggage Purchase with code LUGGAGE50
Earn $10 in Kohl's cash for every $50 you spend too!  Have fun!
More Deals You Might Like...