Kohl's Card Holders 30% Off Code + HUGE List of Stacking Codes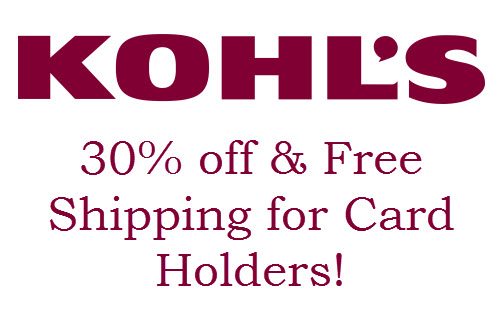 Kohls.com is offering a new Kohl's Card Holders 30% Off Code. Just use promo code FALL30 at checkout to save 30% off any order. Shipping is free for Kohl's Cardholder with code FREE4MVC (Both end 10/22) too.
If you don't have a card you can use code HURRY (Ends 10/22) to save 15% off site wide or 20% off any $100 purchase. You will also earn $10 in Kohl's Cash for every $50 you spend too!
You can combine either of the above codes with the following codes to save even more:
See our current Kohl's Deals HERE.
More Deals You Don't Want to Miss...