Did You Get a Kohl's 40% off Code?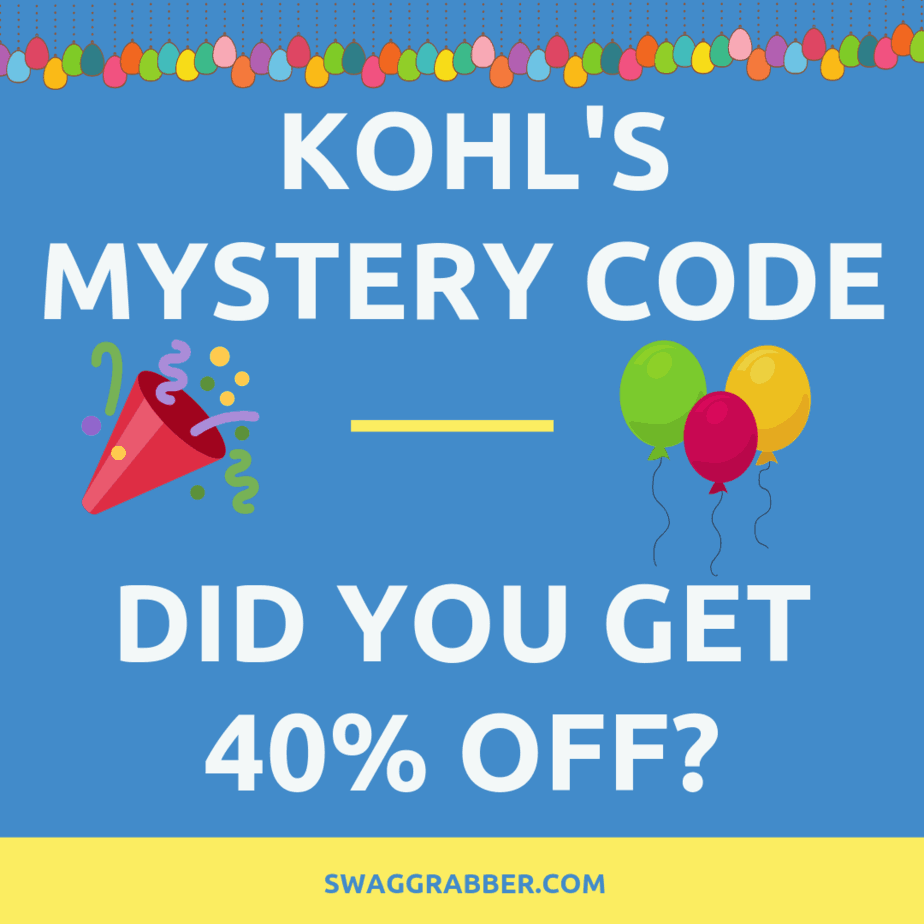 Did you get a Kohl's 40% off Code?
If you have a Kohl's account, head over and log in to see if you got a 40% off code. Valid today only (4/25/21).
PLUS cardholders get free shipping on any order and $10 in Kohl's Cash for every $50 you spend!
Also, watch for the in-store pick-up offer, sometimes you can get $5 in Kohl's cash just for picking up!

More Deals You Don't Want to Miss...