Did You Get a Kohl's 40% off Code?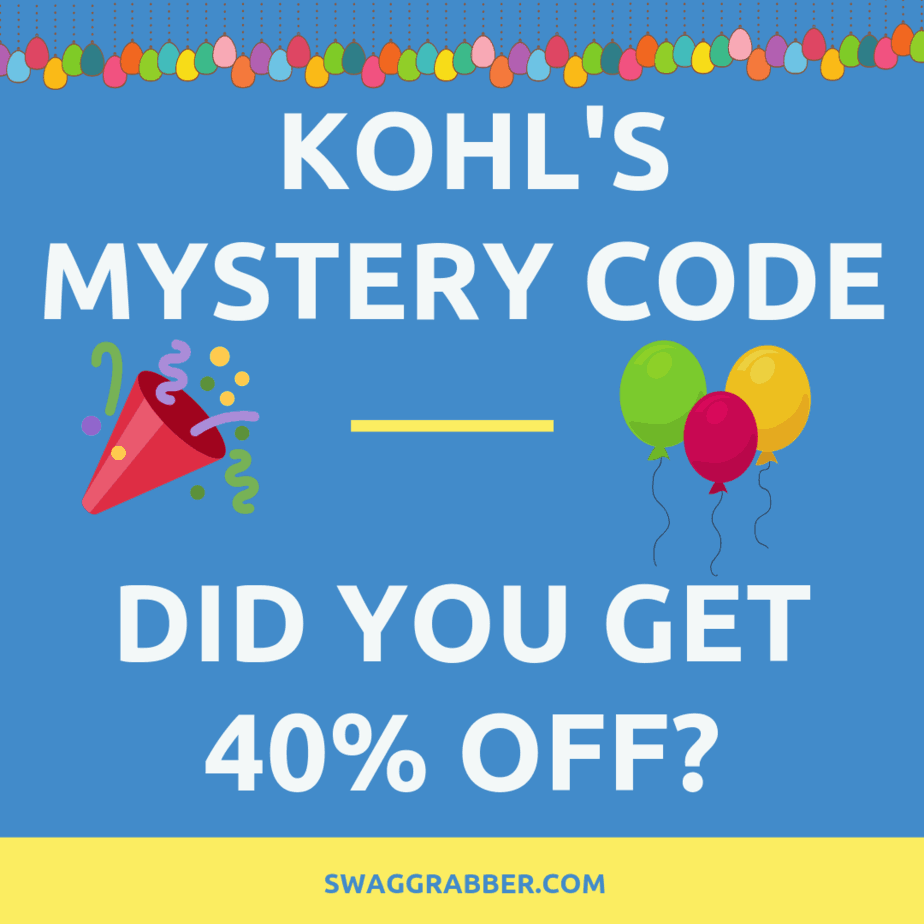 Did you get a Kohl's 40% off Code?
If you have a Kohl's account, head over and log in to see if you got a 40% off code. Valid today only (7/25/21). I NEVER get one and I actually got one this time!!!
PLUS cardholders get free shipping on any order and $10 in Kohl's Cash for every $50 you spend. Also, watch for the in-store pick-up offer, sometimes you can get $5 in Kohl's cash just for picking up!
Here are some other codes you can combine with the mystery code:
15% off your home purchase of $50 or more with code HOME15 – Expires 07/28/2021
If you get one for the 30 or 40 off codes and won't be using it, drop it in the comment section either here or on our Facebook page so others can use it!

More Deals You Might Like...