2020 Labor Day Freebies & Deals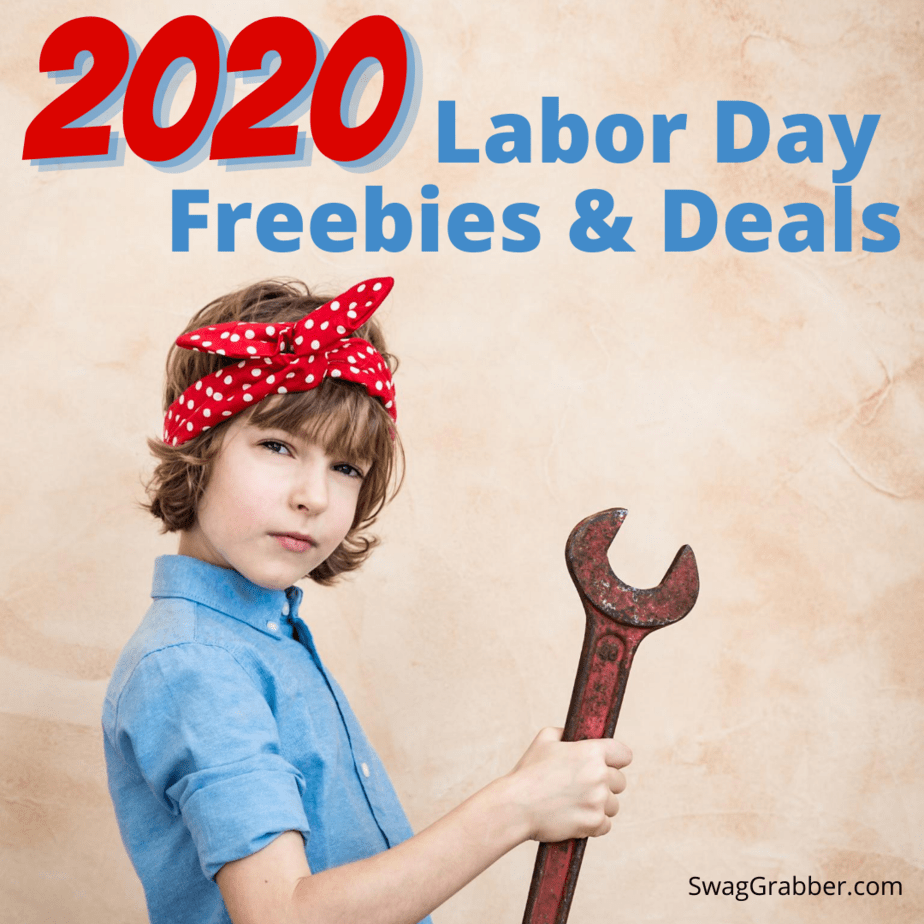 It's Labor Day Weekend!! Here are the Labor Day Freebies & Deals available for this weekend.
Labor Day Deals for 2020:
Labor Day Restaurant Freebies & Deals for 2020:
Applebee's: Handcrafted Burgers are just $8.99 through September 7.  Handcrafted Burgers come with a side of fries, and are available in these varieties, like the Whisky Bacon Burger, Quesadilla Burger, Classic Bacon Cheeseburger, and more.
Bahama Breeze: Make your own island escape for Labor Day with family-style Caribbean Bundles at Bahama Breeze.  Feed around 4 people with a choice of entrée and side, salad and Cuban bread.  Options include Jerk Chicken Wings, Baby Back Ribs, Seafood Paella and more. Get a tropical cocktail to go along with it!
Bonefish Grill:Get a Lobster and Shrimp Bundle for $45 that includes a salad, sides, and cookies and serves up to five people. The Bundle will be available from Friday September 4 to Monday, September 7, 2020. And Bonefish Grill will extend the military discount of 10% to include first responders. The discount will be renamed a "Heroes" Discount.
Cumberland Farms: Buy any Canada Dry or Dr. Pepper 20-oz, and get any Cumberland Farms Sweet Treat Candy 3.25-4 ounce bags, or any Cumberland farms ice cream sandwich free. free. Offer is good through September 8, 2020.
Olive Garden: Dine-in and purchase an entree to eat in the restaurant, and take home an freshly chilled entree for $5. Choose Fettuccine Alfredo, Five Cheese Ziti al Forno, Spaghetti with Meat Sauce, or NEW! Stuffed Fettuccine Alfredo.
Red Lobster: Order a Family Meal for a curbside pickup starting at $7 per person. Choose from Shrimp Scampi, Salmon, Shrimp or Crab Linguini Alfredo and Parrot Isle Jumbo Coconut Shrimp. The deal comes with Cheddar Bay Biscuits, and two Family-Size sides. From now until September 13, 2020, Red Lobster is also taking 10% off the To Go with the code 'LOBSTER48' used at checkout.
Sonic: And get half-price shakes and $1.49 ice cream cookie sandwiches every night after 8 pm. You can also get half-price drinks and slushes from 2 to 4 PM any day. Or get the same deal any time of the day, any day of the week, if you order from the app.
Let us know if you hear of any others!
More Deals You Don't Want to Miss...