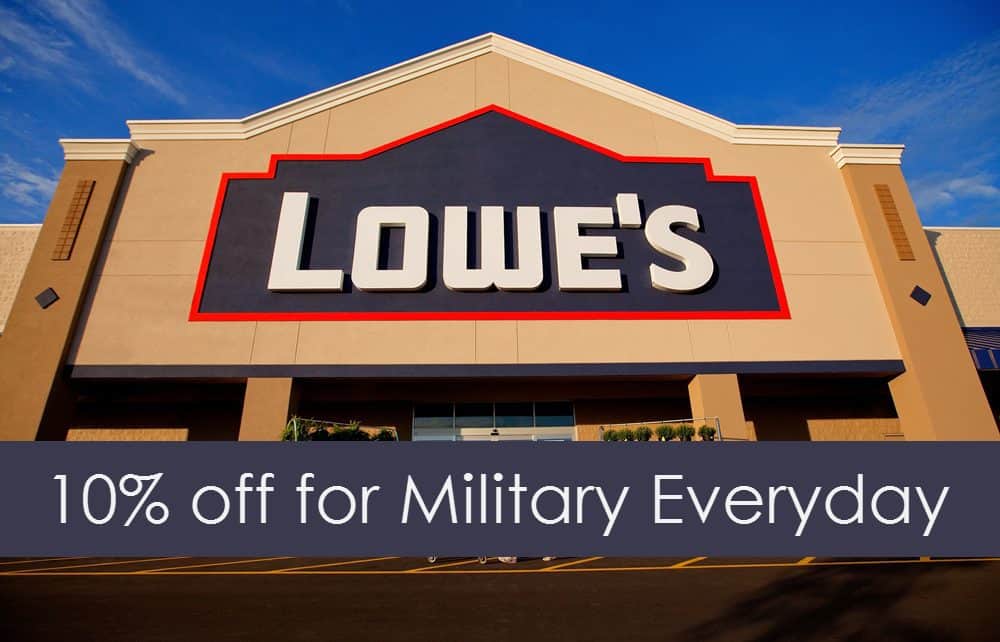 Love this deal!!!
Lowe's is now offering 10% off ALL online and in-store purchases for Military. Anyone who is serving or has honorably served in the US Army, Navy, Air Force, Marine Corps, Coast Guard or National Guard is eligible for the military discount. How cool is that?
Instructions: GO HERE and sign up or log into your My Lowe's account. You will have to enter a few details to verify eligibility and then you are set. Every time you use your My Lowe's card you will receive the 10% discount. There are some exclusions (like services) but most items should be included.
High five Lowe's – this is awesome! I love that they are including ALL military, not just active and retired – Veteran's count too!