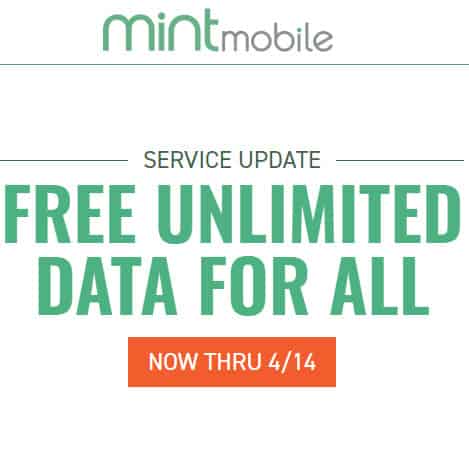 Mint Mobile has decided to offer all users Unlimited 4G Data for FREE through April 14th. This should be valid for all plans and pricing starts at only $15 per month!
Details:
These last few days have thrown the world into an unprecedented moment of uncertainty where reliable communication is of the utmost importance. As your communication provider, we feel it's necessary to do something that could possibly help all of us navigate this tough time a little bit better.
Starting 3-15-20 through 4-14-20, Mint Mobile will be providing all current and new customers with FREE unlimited high-speed data add-ons.