Personalized Embroidered Dog Collars $11.99 Shipped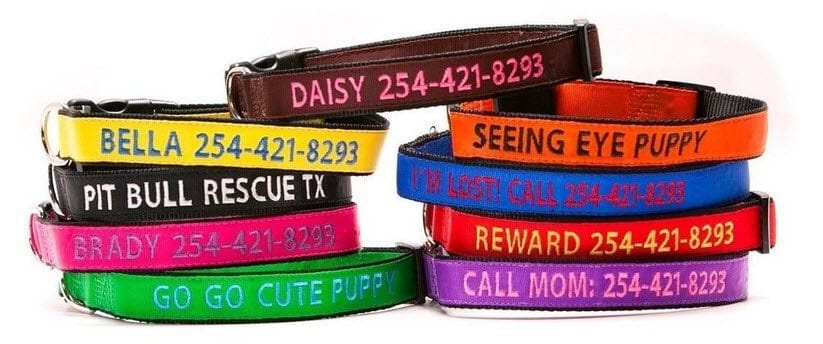 When we adopted our puppy I went hunting for a No Jingle Pet Collar. After a TON of looking, I found these Personalized Embroidered Dog Collars on Amazon for only $11.99 with free shipping. WAY cheaper than the custom sites. You can easily choose the colors you want and the size you need. They can also be used on cats as well.
9 Multiple Collar Colors: Black, Purple, Pink, Blue, Red, Orange, Green, Yellow, Brown and 11 Thread Colors: White, Grey, Red, Orange, Green, Yellow, Light Blue, Blue, Black, Pink, Purple.

4 Different Sizes: XS : (8-12″) x 5/8″; S : (10-16″) x 3/4″; M : (14-20″) x 1″; L : (16-24″) x 1″.

Good for puppies, adults, large and small dogs.
After a year this collar still looks awesome and has already helped our baby find her way home!
More Deals You Don't Want to Miss...