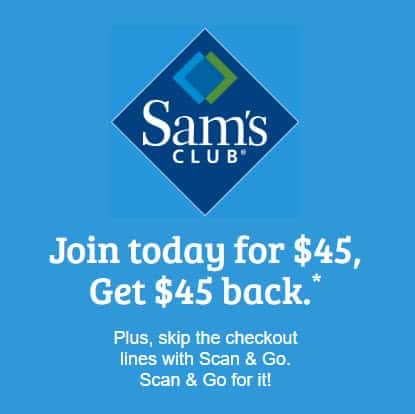 It's back for a few more days!
Through 3/7/19, you can get $45 off your first Sam's Club purchase when you buy a membership for $45. Basically spend $45 for the membership and get $45 to spend – which makes the membership FREE!
The $45 incentive will be automatically deducted through Instant Savings at checkout when you purchase at least $45 in eligible products.