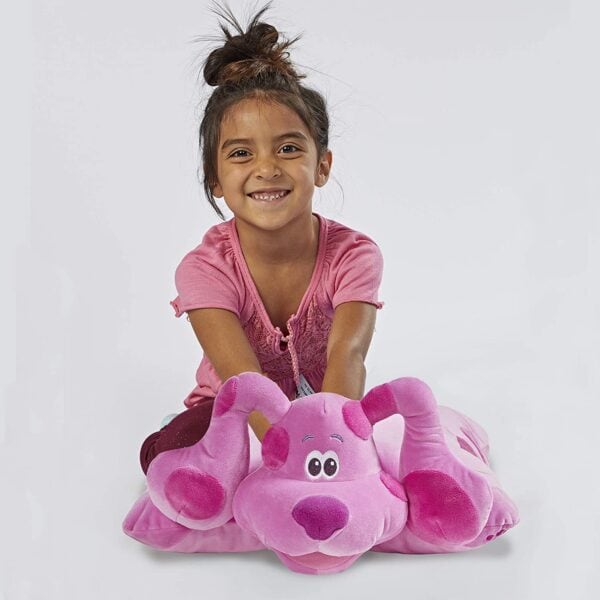 Nickelodeon Pillow Pets On Sale
Amazon has the Pillow Pets Blue's Clues 16" Magenta Stuffed Animal Dog, Nickelodeon Magenta Plush marked down from $34.99 to $13.87 and it ships for free with your Prime Membership or any $25 purchase.
Pillow Pets and Nickelodeon teamed up to bring Blue's Clues cute pink puppy Magenta out of the screen and into your home in a soft, cozy plush form that everyone can snuggle up with and enjoy. From the popular Blue's Clues preschool series, Blue's Clues & You! Magenta is a cheerful puppy who loves to play. Imaginative, affectionate, and ready to learn, Magenta is a perfect preschool playmate. This Pillow Pet starts out as a fun puppy to play with, and then it unfastens to magically turn into a pillow!
Are Pillow Pets still a thing?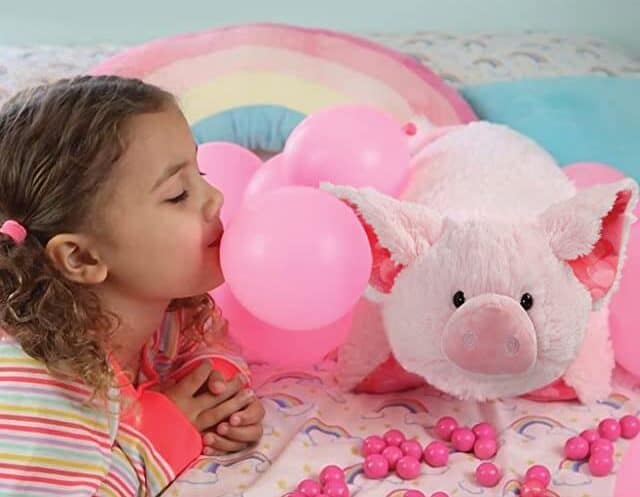 I feel like I haven't seen one in years. But I haven't had a small kid in years either lol.
But…YES, it appears they are a thing and kids still love them. In fact, they might love them more now because there are so many different kinds to choose from.
I did a quick search on Amazon and found pillow pets that are shaped like animals, food, and even characters from movies. They even have an entire Pillow Pets Store!
If you're looking for a unique gift for a child (or an adult who is young at heart), then a pillow pet might be the way to go. They're sure to put a smile on anyone's face!