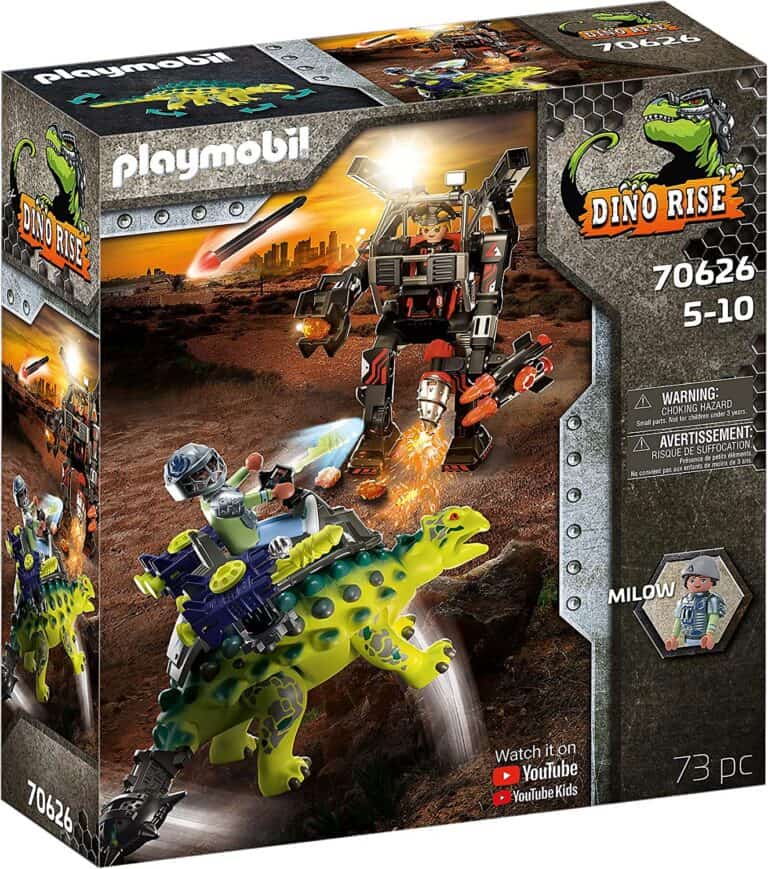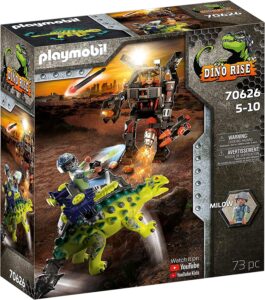 Big Discounts on PLAYMOBIL Playsets!
Amazon has the PLAYMOBIL Dino Rise Saichania: Invasion of The Robot marked down from $79.99 to $20.49. That is 72% off retail price!
Here comes the Saichania: Invasion of the Robot. Watch out for the robot's arm as it uses its gripper hand and drill to attack. Oh, but the clever Milo sits on the dino's back and uses the functioning cannons to fight off the machine, while the saichania swings its tail around to defend the back.
This human-dinosaur team is hard to beat! With interchangeable hairstyles and removable armor, hero figure can easily transform out of battle mode. Set includes two figures, saichania, fighter robot, armor, and other accessories.
Shipping is free on any purchase with your Prime Membership otherwise shipping is free with any $25 purchase. If you don't have a membership sign up for a FREE 30 day trial today!
Ways to Save on Playmobil Toys!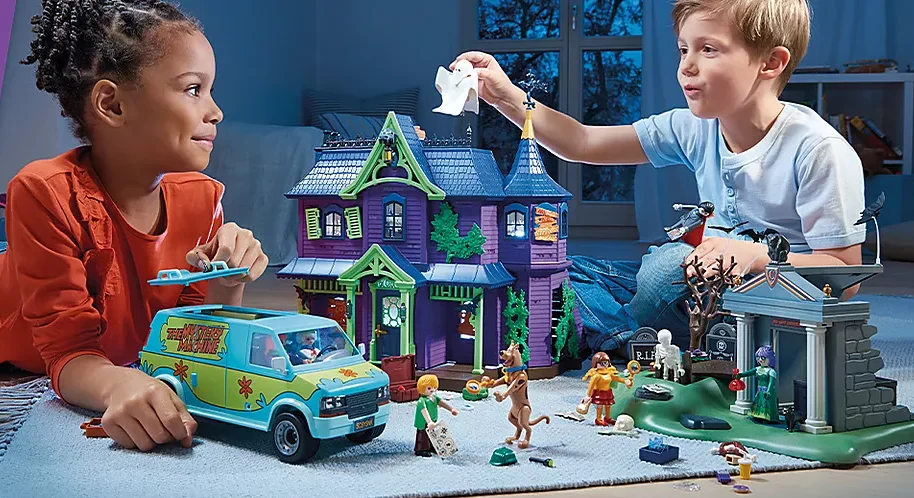 If you're a parent of young children, chances are good that you're familiar with Playmobil toys. These colorful, well-made toys are popular with kids and adults alike, and they can be a great way to help your child use their imagination.
However, like any toy, Playmobil toys can be expensive. If you're looking for ways to save on Playmobil toys, here are a few tips:
1. Watch our best Playmobile deal page. Whenever we see a super great deal on a Playmobil toy we post it there. They sell out fast!
2. Look for used toys. If you know someone who has kids who are outgrowing their Playmobil toys, ask if they'd be willing to sell them to you at a discount. Used toys can often be found in excellent condition, and you'll save a lot of money by buying them used.
3. Join a Playmobil club. Many toy companies offer clubs that give members access to exclusive deals and discounts on merchandise. Often, these clubs will also offer members the opportunity to purchase toys at wholesale prices, which can save you a significant amount of money.
4. Wait for sales. Like many other types of merchandise, Playmobil toys go on sale from time to time. If you can wait to make your purchase until a sale is taking place, you'll often be able to save a significant amount of money. When you see them on sale, stock your gift closet so whenever you need a gift you have one!
By following these tips, you should be able to find ways to save on Playmobil toys without sacrificing quality or selection. With a little bit of effort, you can find the perfect toys for your kids without breaking the bank.