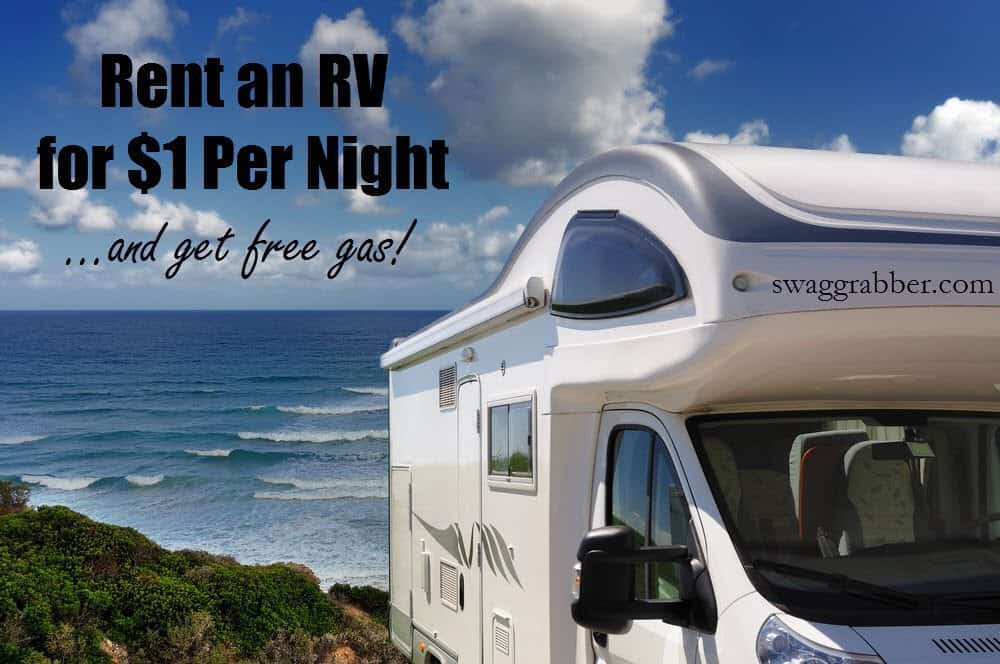 Did you know you can Rent an RV for Only $1 per night?
Sometimes Apollo RV needs to move vehicles to a specific destination to meet rental needs. On these occasions, they offer heavily discounted relocation specials – like only $1 per night!!! Yes, you can rent practically brand new RVs for only $1.00 per night!
To make this deal even sweeter sometimes, they offer a fuel refund of up to $250 against receipts. Yep, free gas too!
Example: Los Angeles to San Francisco
Sample Dates: December 28-30
Duration: 2 Nights
RV Rental Total Cost: $2 (minus $250 refundable deposit)
$100 in free fuel against receipts
Total Cost Per Night: $1
Age Minimum: 21 years old
You will also need to hold a valid credit card in your name to cover the bond and rental charges. We currently accept Visa, MasterCard, American Express and Diners Club.
If you don't see a trip that will work for you now, check back. They update the offers frequently. Although most are northern and west coast, they have some in Australia and New Zealand as well. I haven't seen any in the south yet 🙁
You can also check out Outdoorsy to rent RV's all over the country!