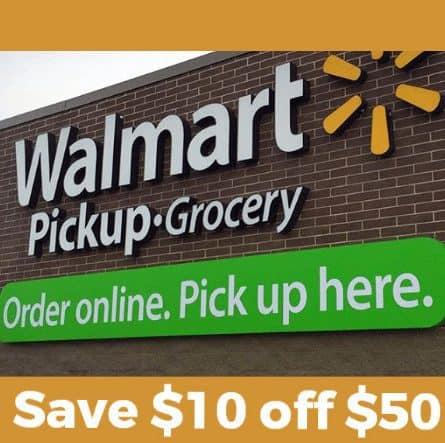 WOOHOO there is a new Walmart Grocery code out that works on New AND EXISTING accounts. This is a RARE chance to save $10 off again. For a limited the Walmart Grocery Service is offering $10 off ANY purchase with code LA9ARAAC.
Instructions: GO HERE an add $50+ to your cart and use code LA9ARAAC at checkout to save $10 off.  At your appointed time, drive to your store and park in the grocery spots (normally on the side of the store). They are reserved so you won't have any trouble parking. Wait a few minutes in your car and they will load your groceries for you!
If you are a new user, you can get $10 off $50 signing up here too! Make sure to use that one first!