Save 15¢ Per Gallon w/ Gas Buddy App **HOT**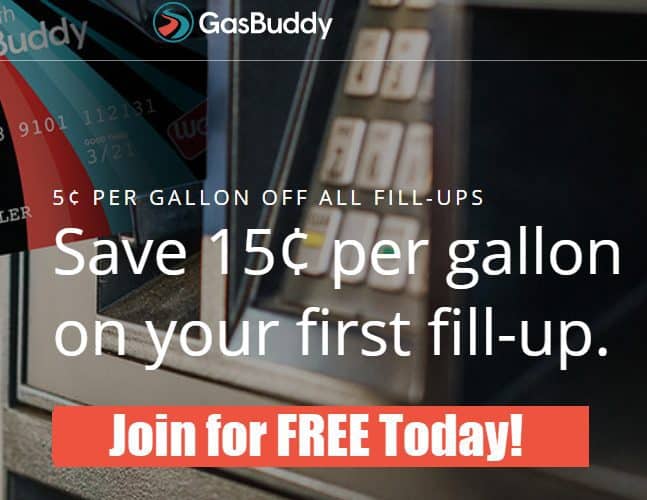 WOW GasBuddy is offering new users 15¢ back on gasoline!!!
GasBuddy is a website and smartphone app that can help you find the best gas prices, closest stations, friendliest service, cleanest restrooms, tastiest coffee and much more.
The program is free to join and gives drivers 15 cents per gallon off their first purchase and a minimum of 5 cents off every subsequent fuel purchase.
Pay with GasBuddy works at stations nationwide, is completely secure and no credit card application is required!
More Deals You Don't Want to Miss...