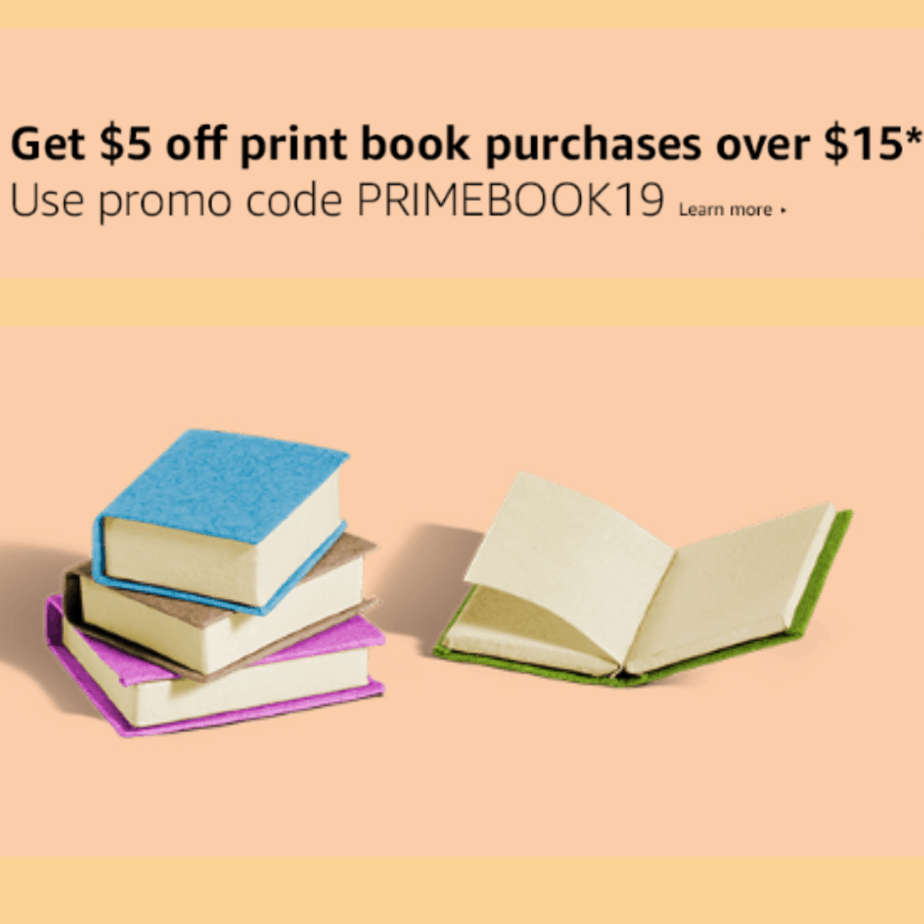 I was waiting on this deal!!! Every year Amazon offers this for Prime Day!
Amazon is offering $5 off ANY $20 book purchase with code PRIMEBOOK19 through July 16th at Midnight. The code will work on real books – no Kindle or Audible books allowed. Other than that there doesn't seem to be a lot of restrictions. The cool part is, many of the available books are up for Lightning deal discounts too!
AWESOME chance to pick up a new book or two. You just need to spend $15 it doesn't have to be on only one book!
Some options include: Prices are BEFORE any Lightning Deal discount!!

GO HERE to see all of the restrictions. You can also choose Free No-Rush Shipping and score a $1 Digital Credit on most too!