School Days Memory Book $34.95 + Free Shipping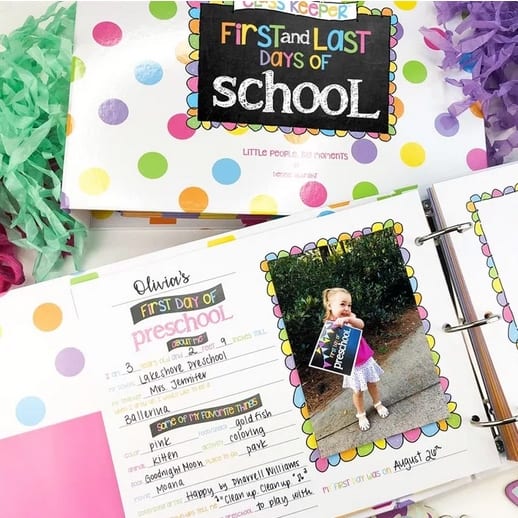 Jane.com has these School Days Memory Books Only $34.95 plus Free Shipping!
Clear off those counters and empty those bins with the Class Keeper™, the school memory keeping system that captures "the good stuff" in a compact, creative keepsake binder + gift box.
The Class Keeper™ was created by a mom [#3boys] for a mom.  Every feature and function of this school album was custom designed to help moms everywhere easily manage the monster task of commemorating a child's school journey.  Follow the simple guidelines and template pages of what to add and where to put it.  In the end, you will have a beautiful (compact) collection of "the good stuff" to gift your child.  A gift that will show your son or daughter their amazing story…and let's be honest, it will also show how amazing YOU are as a mom to have so committed in capturing those keepsakes in a fashion that they will cherish forever!  (…without having to move a stack of giant bins from house to house!)
Say "Buh-Bye" to all those Bins & Totes!
Choose from Two Styles:
Pastel Polka Dot
Primary Stripes
Class Keeper™ Features:
Includes sections* for Preschool to College
*Any grade section can easily be removed if you're starting this for a 2nd grader or choose to stop after 8th grade, for example.  Simply remove unused pages easily.  The grade range is not published anywhere on the binder or box by design.  So removing an incomplete section will never be known!  #byebyemomguilt

More Deals You Might Like...