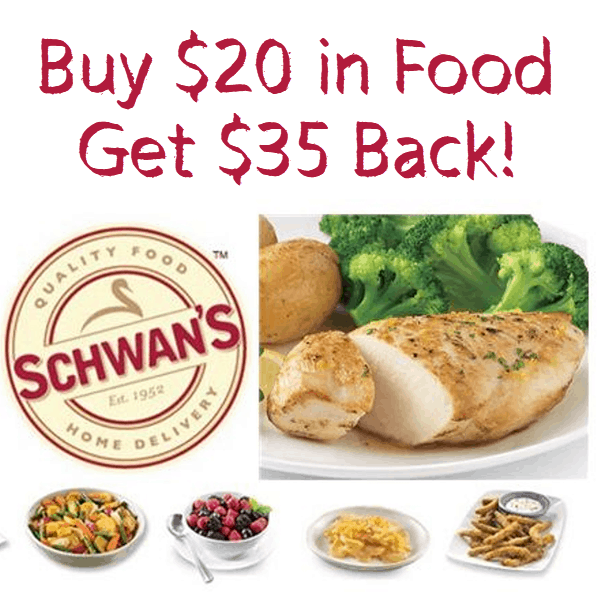 OK this is an AWESOME deal where you can get FREE food and make money!!!
Swagbucks is offering $35 in points when you spend $20 at Schwans.com. Plus you can get 50% off your first Schwans purchase with code fifty. That means you can get $40 worth of food for only $20 AND get $35 back in Swagbucks that can redeemed via Paypal or Amazon. How cool is that???
To get this deal:
GO HERE and register for a FREE SwagBucks account – if you don't have one
Then GO HERE to see the Schwan's deal – click on "Claim Deal"
Add food to your cart – at least $40 worth so you can get the $35 back.
Max discount for code fifty is $50 so you could get up to $100
Enter code fifty at checkout to get 50% off. If you added $40 your total will be $20 with free delivery!