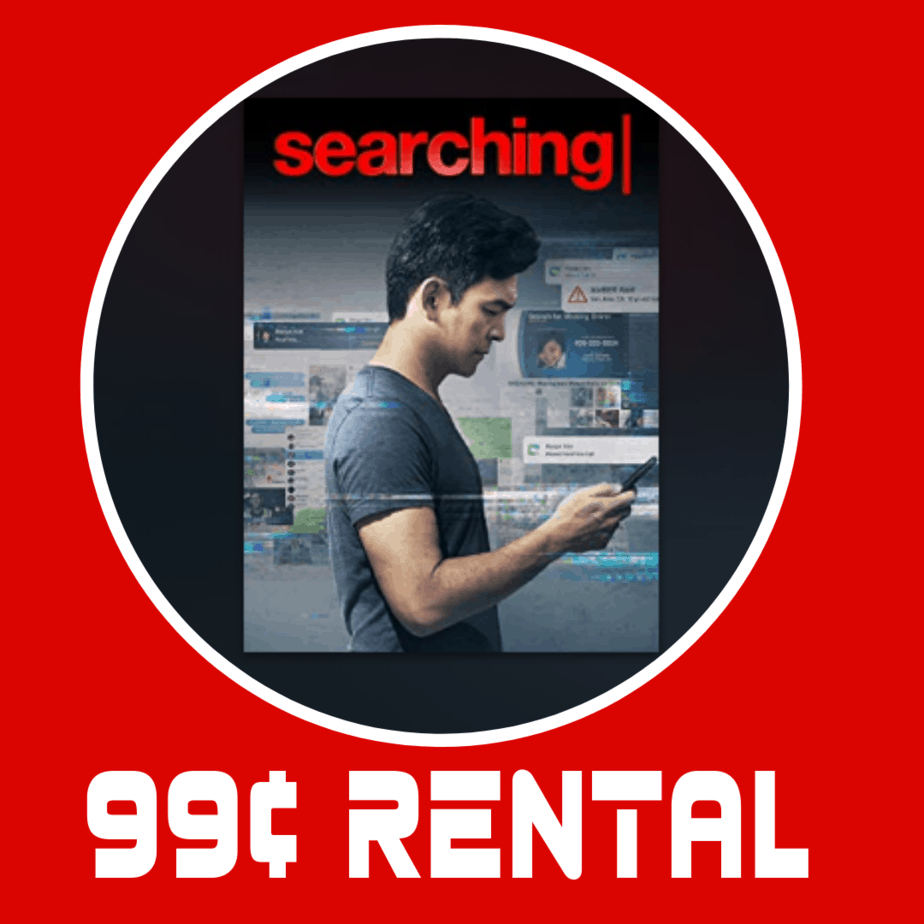 Amazon is offering a 48 hour rental of Searching for only $.99. You have 48 hours to watch it and you have 30 days to start watching.
37 hours after David Kim's (John Cho) 16-year-old daughter goes missing without a single lead, David decides to search the one place no one has looked yet, where all secrets are kept today: his daughter's laptop. 
New to Amazon Instant Video?
You can stream movies from Amazon through your computer, iPad, or smartphone. Hook an HDMI cable to your computer and you can watch it on your TV too! Click here to learn more about it!