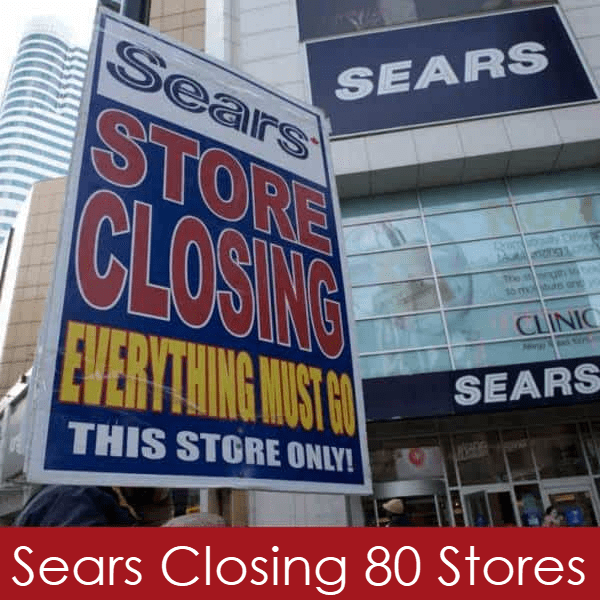 Sears and Kmart Store Closing List Nov 2019
WOW Sears is closing ANOTHER 80 stores as part of their bankruptcy in March 2019. The company plans to close 51 Sears stores and 45 Kmart locations by February of 2020.
Liquidation sales are expected to begin at these stores in two weeks so keep an eye out if you have one closing.
Here's the list: