Seventh Generation Class Action Settlement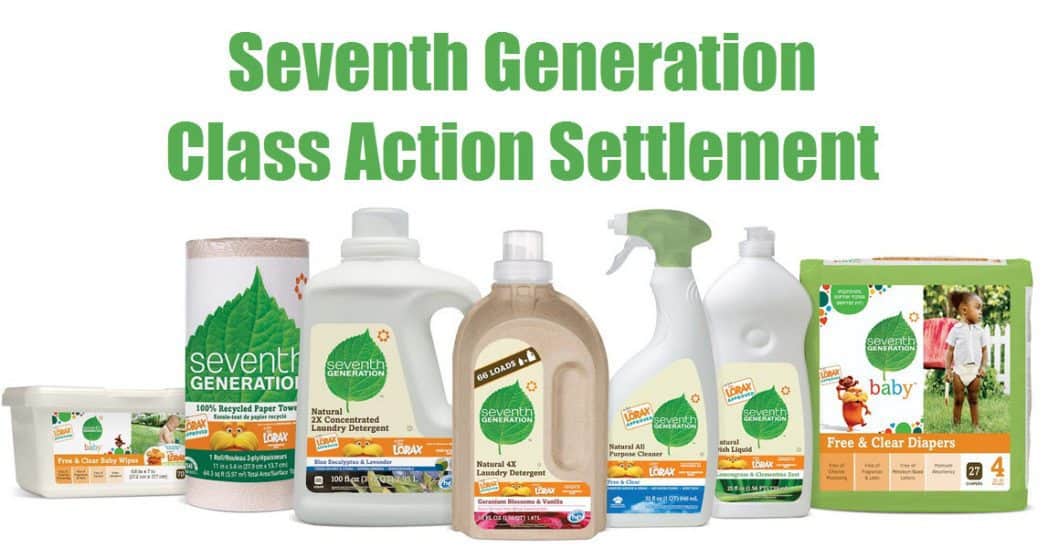 If you purchased Seventh Generation products between Nov. 14, 2010 and Oct. 12, 2016, you may be eligible for payment from the class action settlement. You will need to file a claim by March 30, 2017 to be eligible so don't wait to check it out.
Eligible products include certain baby care products, personal care products, dishwashing products, laundry products and other household products.
The Seventh Generation class action lawsuit takes issue with the labeling of certain products as "natural," "non-toxic," and/or "hypoallergenic."
Class Members of the Seventh Generation settlement include U.S. residents who, from Nov. 14, 2010 to Oct. 12, 2016, purchased in the United States certain Seventh Generation products for household use and not for resale.
Class Members who file a claim without providing proof of purchase may seek reimbursement for 50 percent of the average purchase price for each of the eligible products they purchased (up to 10 products). Payments may be adjusted on a pro rata basis depending on the number of claims filed.
No proof of purchase is required but you can get more if you have receipts.
More Deals You Might Like...