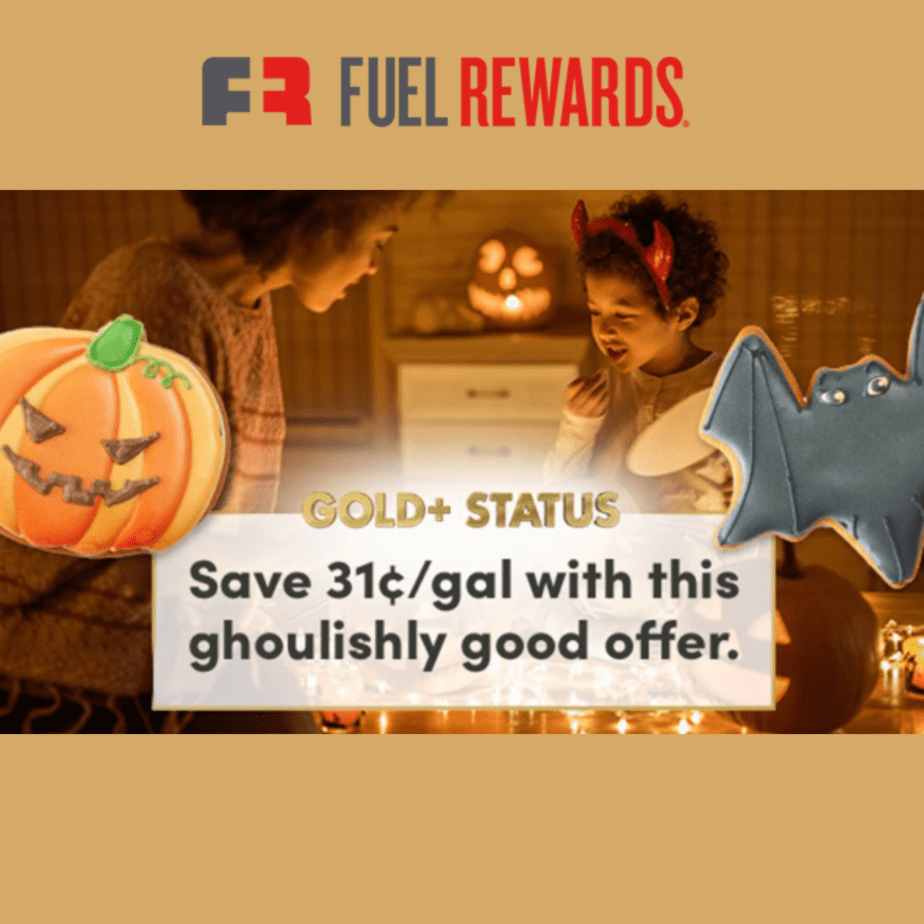 For a limited time, you can save up to $0.31 off each gallon of Shell gasoline!
If you are a Fuel Rewards member, check your email for one titled "? ? No tricks—only treats! Save 31¢/gal" from fuelrewards@email.fuelrewards.com. Click on the "Activate Offer" button and you are all set. Just fill up before 10/31 and you will receive your reward offer on 11/6.
If you aren't a member, GO HERE and sign up. You should receive the email within the next week. Click on the "Active Offer" link and you are set. No guarantees but it is definitely worth a shot!
Note: not available in all zip codes.