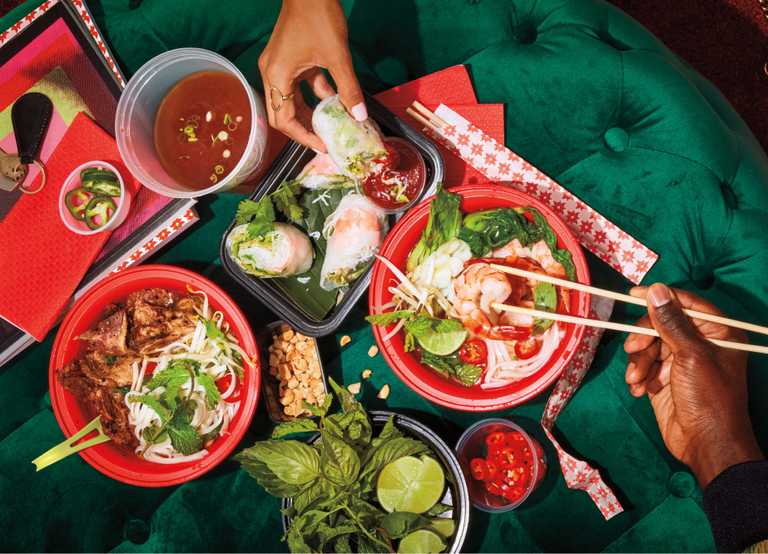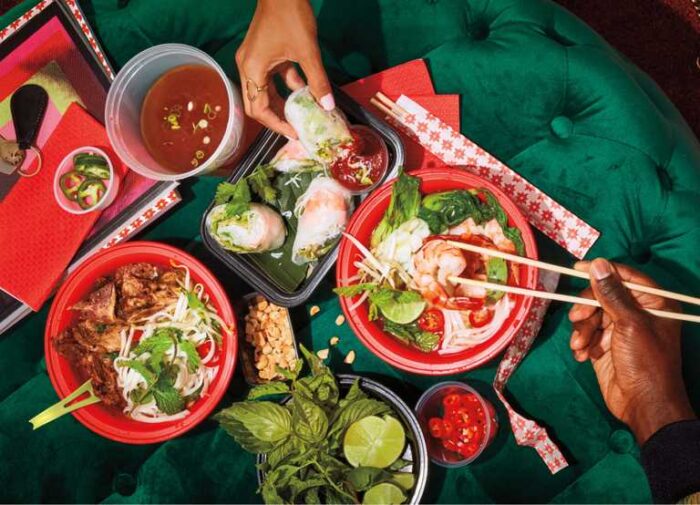 This year, Summer of DashPass returns with a jam-packed summer full of savings. DashPass members already save an average of $5 or more per order, but during Summer of DashPass, members can get $10 off an order each week to help you save even more!
So what are you waiting for? Sign up here for a free trial DashPass membership!
Summer of Savings Offers:
July 20 – 26: To kick off the start of Summer of DashPass, DashPass members can get a free cheese or pepperoni ExtraMostBestest® pizza with a Little Caesars order $20+ until 7/26 with code 'CAESARS'.***
July 27 – August 2: Put those walking shoes on or rev up your engine because it's Pickup week! Using the code 'HUNGRY', DashPass members can get $10 off a Pickup order of $20 or more.
August 3 – 9: There is never a bad time to surprise a friend or loved one with a gift. Whether sending a delicious box of cookies to candles and spa sets, DashPass members who use our Gifting feature to send a gift can get $10 off a gift order of $20 or more using code 'FRIENDLY' during Gifting week!
August 10 – 16: DoorDash is giving Thirsty Thursday a whole new meaning with Alcohol week. Using the code 'THIRSTY', eligible DashPass members (21 yrs+) can get $10 off an alcohol order of $40 or more. Offer only available in select states. See Summer of DashPass Terms.*
August 17 – 23: From chips and candy to slurpees and sunblock, the world is a DashPass member's oyster during Convenience week. This week, DashPass members can enjoy $10 off an order of $20 or more on any Convenience or DashMart order using the code 'SNACKY'.
August 24 – 30: DoorDash didn't fur-get about your furry friends – that's right, it's Pets week! Members can get $10 off any pet supply order of $20 or more using the code 'FLUFFY'.
August 31 – September 6: Rounding out the last week of Summer of DashPass is Grocery Week! It's the perfect time to have one last summer barbeque or kickback with friends and family, complete with fresh and delicious ingredients. This week, DashPass members who have access to grocery delivery can get $10 off grocery orders of $25 or more using the code 'EASY', as in, "getting groceries delivered has never been easier with DoorDash!"****
For only $9.99 a month, DashPass members get unlimited $0 delivery fees and 10% off eligible orders, thanks to lower service fees, all year-round from thousands of restaurants, grocery, and convenience stores. Beyond perks to help save on delivery fees (members save an average of $5 per order compared to non-members), DashPass members also enjoy access to always-on benefits like 5% in DoorDash credit back on all eligible Pickup orders and exclusive DashPass offers and menu items every week.
Alcohol only available in select markets from DashPass eligible merchants in the following states: CA, CT, DC, FL, IA, ID, IL, KY, MI, MO, NE, NY, OH, OR, TX, VA, WA. Must be 21+. Enjoy responsibly.