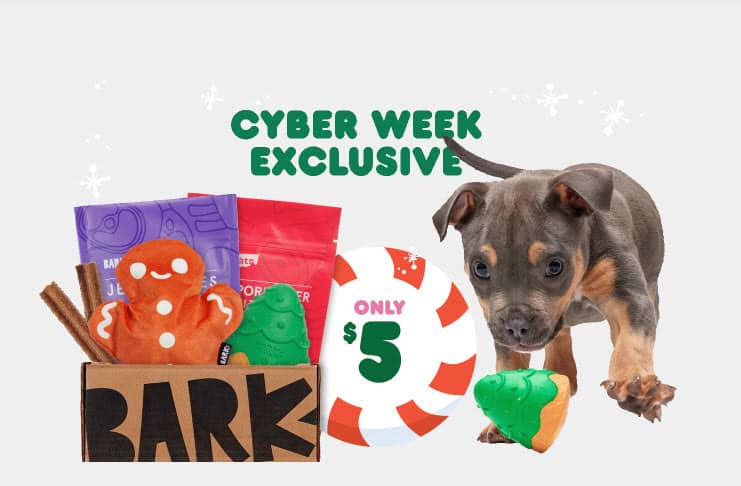 While supplies last, you can get a Super Chewer Bark Box for only $5 shipped. They only run this promotion ONCE a year and this is it!!!
Every BarkBox has at least 2 Tough Toys always fluff-free, 2 Full-Size Bags of Treats always made in the USA or Canada, and 2 Meaty Chews always all-natural. Cancel anytime by going to your account settings!
If your dog isn't 100% happy with their BarkBox, they'll work with you to make it right. No muss, no fuss, no disappointed pups.